---
03/14/17 The lack of posts is not due to lack of activity. It's just that at this point the activity involves primarily discussions, of which there have been many, as well as research and further concept refinement. It's coming along.
One post-worthy item is that we now have our Industrial Design intern lined up for this summer, and while on-site work doesn't start till later this spring, the first remote project is doing some sketches and then preliminary CAD for the Strider bodywork. We are of course restricted somewhat to making it 'look like' the H1 but that doesn't mean it has to be exact. In fact I'd rather push the design in as much of an original direction as possible while staying (hopefully) within the letter of the low-volume law. Below are some initial sketches. Maika is doing a great job so far!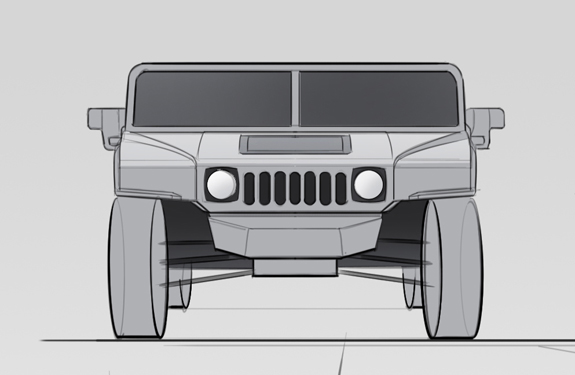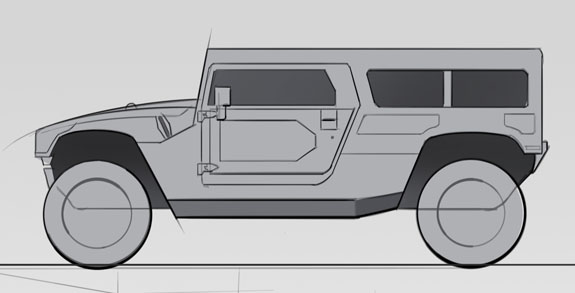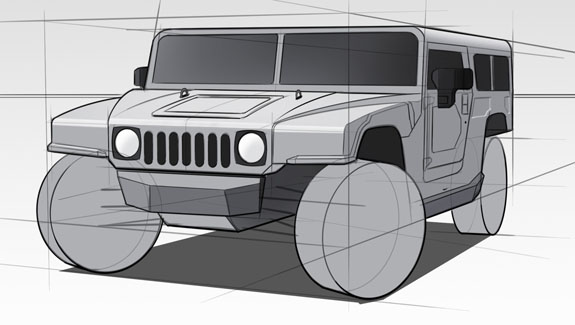 And yes I know the seven-bar grille is a Jeep trademark, we won't be using it on the final product. This is just first concept. The reason we sketched it this way is to have a starting point and a reference for subsequent iterations.
When you look at the sketches keep in mind that the pictured vehicle is same wheelbase and width as a Corvette, with a target weight of 1,600 lbs and power in the 160-400+ horsepower range. To put yet another comparison on the table, it's 400-800 lbs lighter than a Group B rally car, with similar power and more suspension travel. For those not familiar with Group B, this is how they do. Did. The class got banned for basically being too fast. I am fortunate to know a guy who has a bunch of them, and have driven a couple (slowly), so there's good basis for reference. The suspension designs are particularly informative.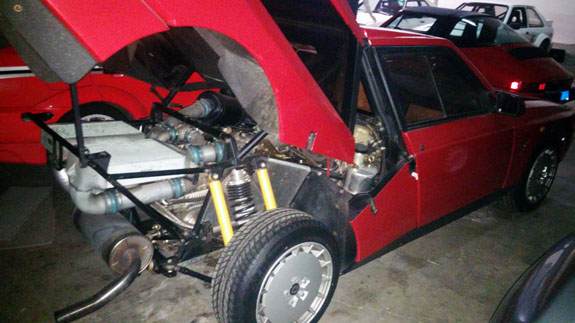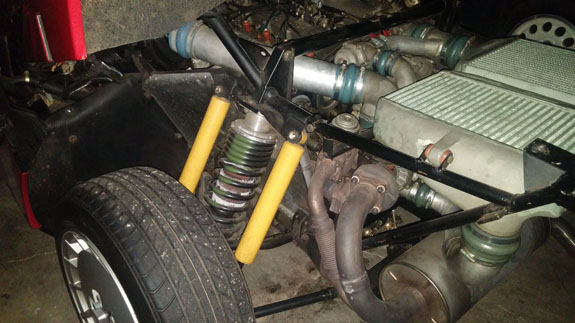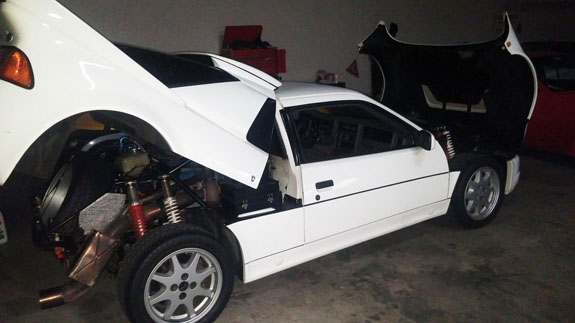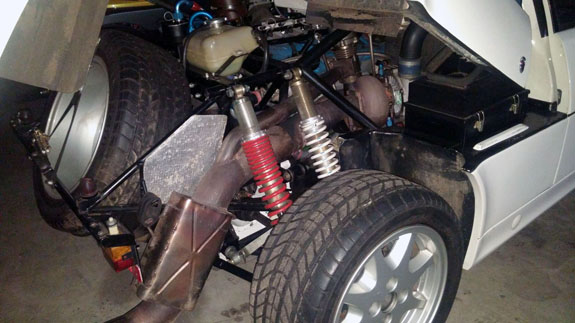 Many miles to go before it's real, but we're going. I'm currently working with some people on the funding. If you're interested in being an investor or an early customer - let me know.
---
Site Sponsors and Links:

- CMS Lap Timer - Advanced Track Timer App With Video Integration

Tire Rack - Tires, Wheels (use link when buying wheels/tires to support this site)
---