Palatov Strider(TM)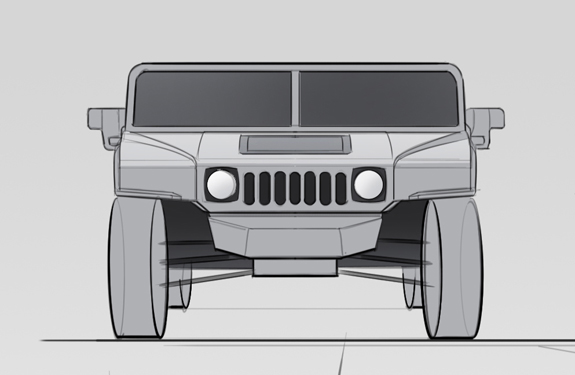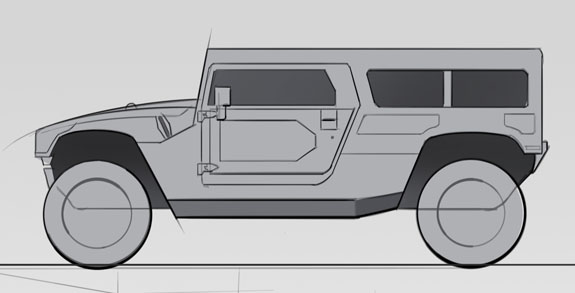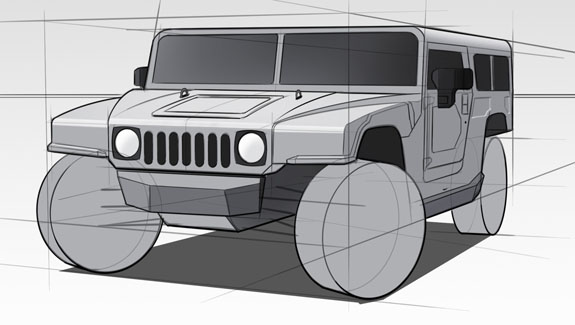 Wheelbase: 103"
Length: 137"
Width: 76"
Height: 60"
Weight: ~1,600lb
Seats: 2
Engine: Ford Ecoboost (250hp+), Cummins R2.8 diesel (160hp+), etc.
Gearbox: TBD
Drivetrain: AWD
Construction: Chromoly steel tube space frame, fully independent pushrod suspension F/R,
18" suspension travel.
Wheels/Tires: 15" or 17", 30"x10" or similar tires
The Strider(TM) is a 'Sport Adventure Vehicle'(TM) that is intended to be very capable on the road, off-road, and even on a racetrack. It is lightweight with an advanced suspension. In term of styling, it's a visual 'replica' of 1992 Hummer H1.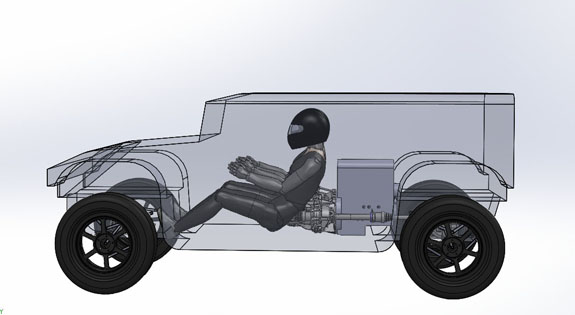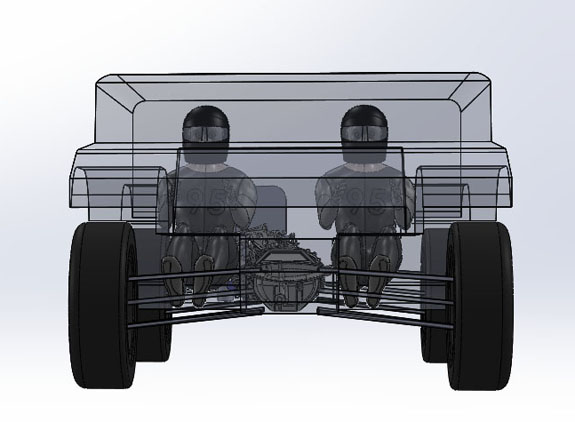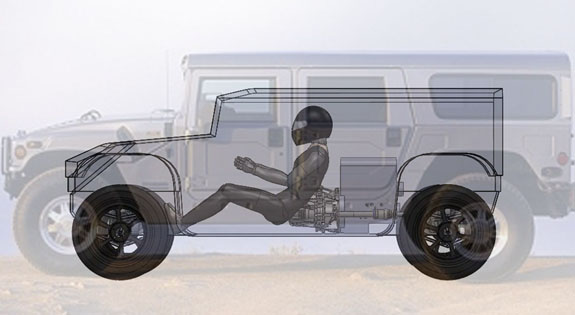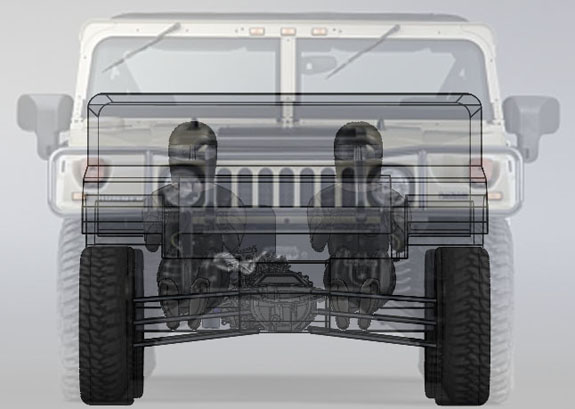 In terms of size and weight the Strider is comparable to a 4-seat ATV, but with a lot more power, weather protection, climate control and storage.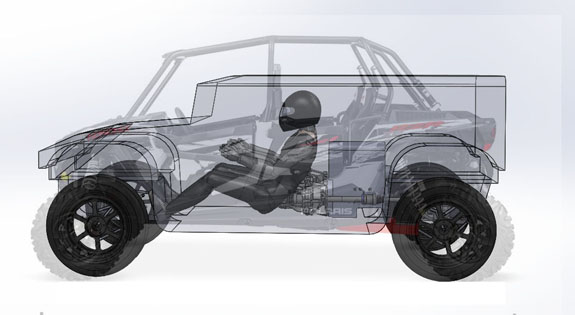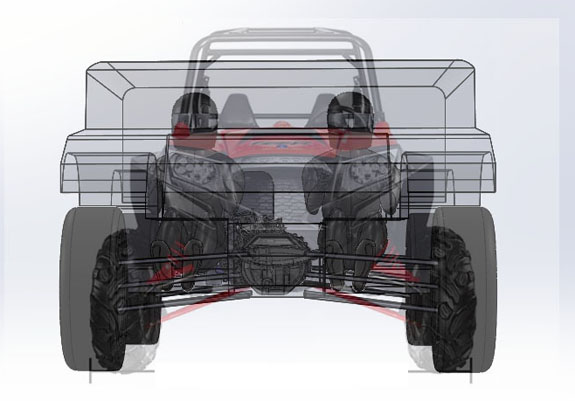 ---