---
12/7/17 The Stiletto project is looking for a new owner - the car, in as-is condition, the tooling, the design including CAD and royalty-free manufacturing rigths are all for sale for $120K. This is a fraction of what has been invested to bring it to this stage. Completion services, modifications, and low-volume/prototype manufacturing available from Palatov Motorsport at additional cost - contact me for details. See below for pictures and specs.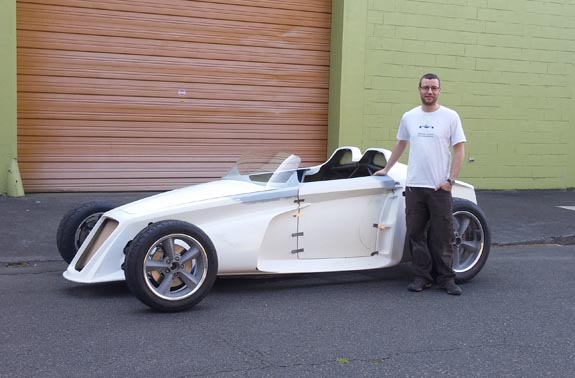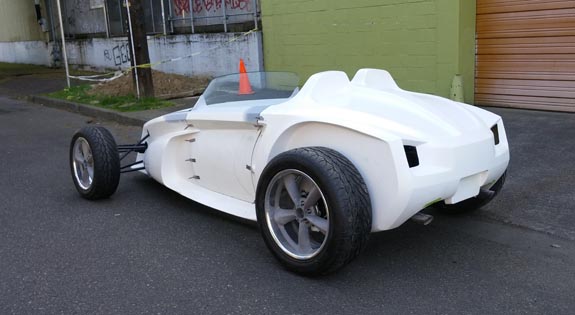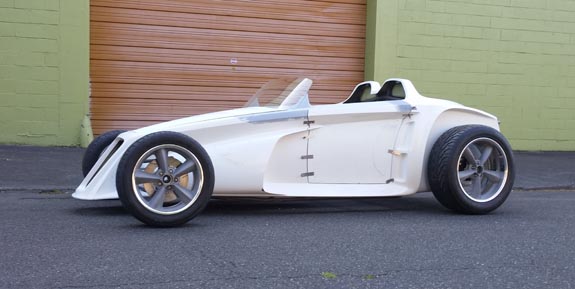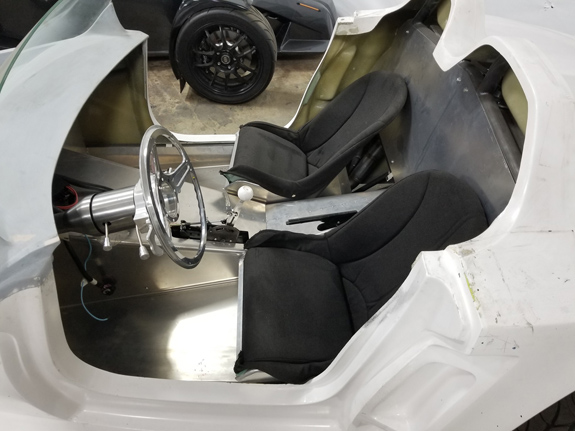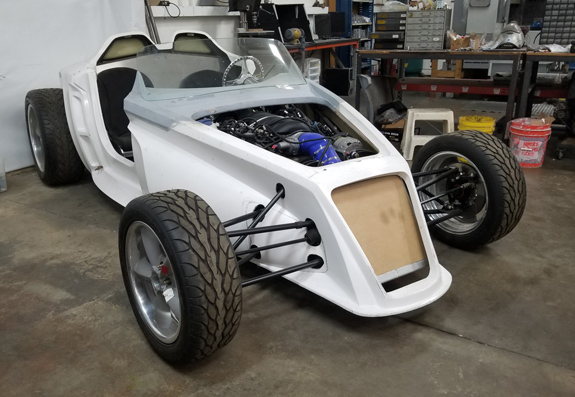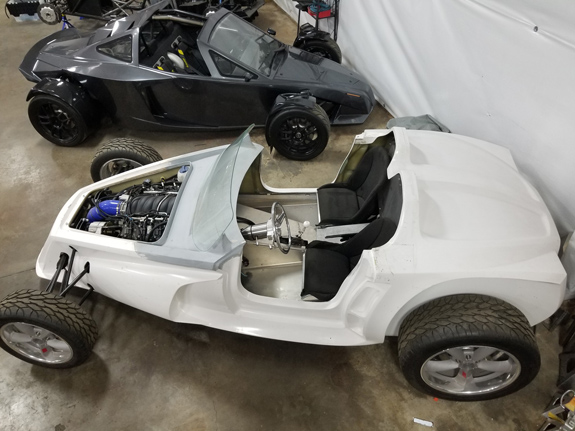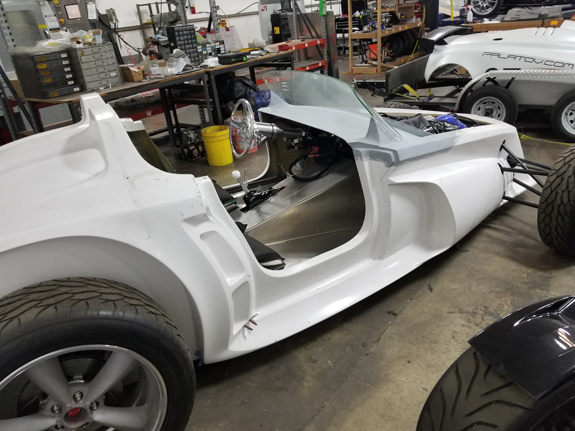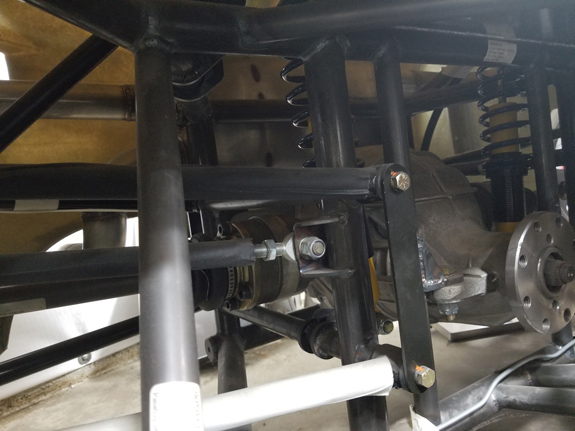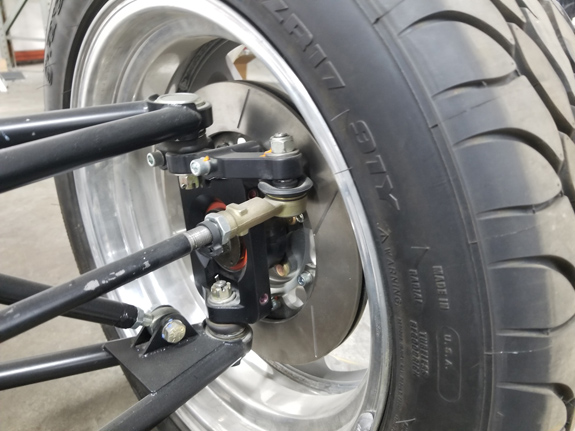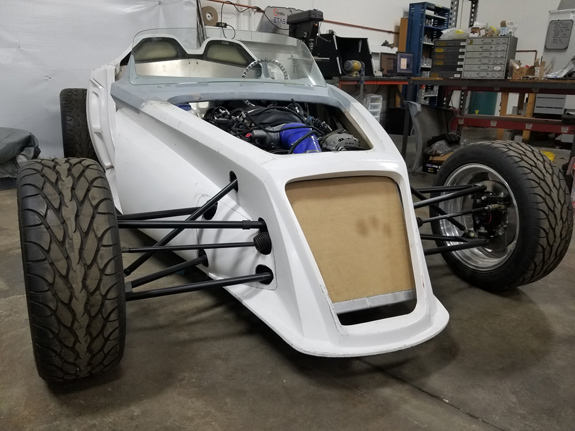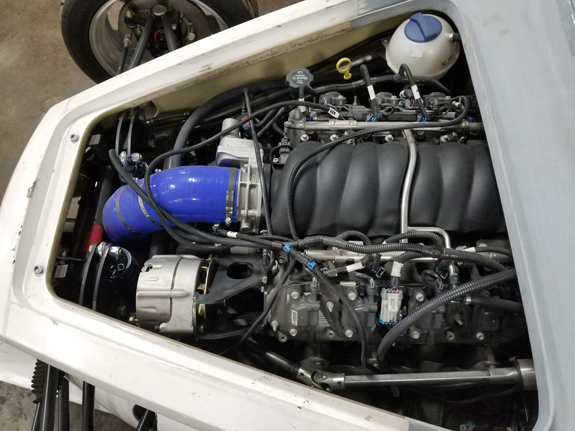 The specs:
- Chromoly space frame chassis with double-wishbone pushrod independent suspension front and rear.
- LS3 'E-Rod' V8, 430hp, 420 lb-ft, 50-state emissions compliant, stock GM ECU and wiring harness, brand new, with factory catalysts and custom stainless dual exhaust cat-back.
- GM 4L65E automatic transmission with aftermarket shift controller, brand new. Custom aluminum driveshaft by DriveshaftShop
- Ford 8.8" rear end with LSD, aluminum housing (Cobra).
- Weight ~1,900 lbs, 50/50 distribution
- Wheelbase 105", length 150" width 76"
Chassis: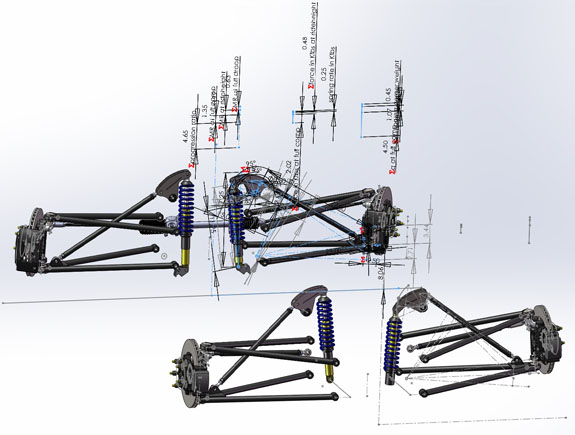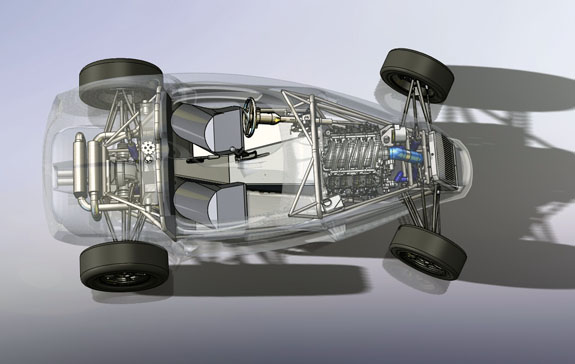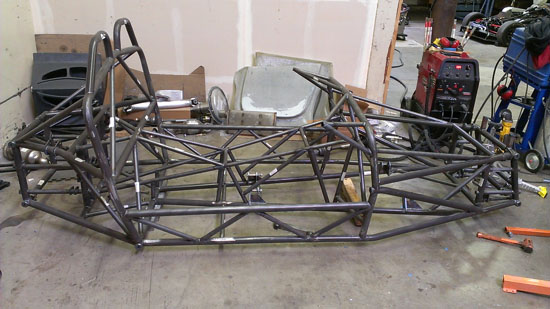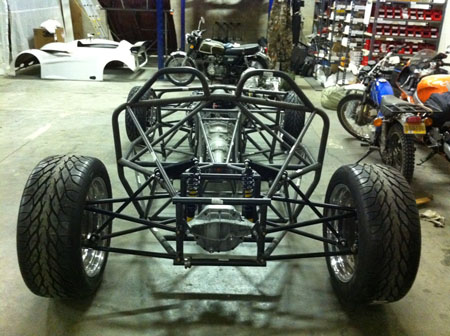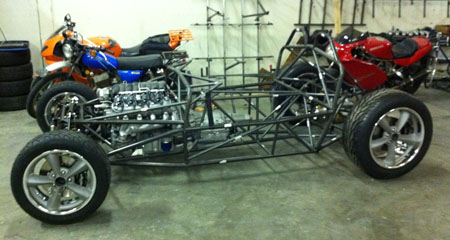 Custom baffled aluminum fuel tank with in-tank Walbro pump: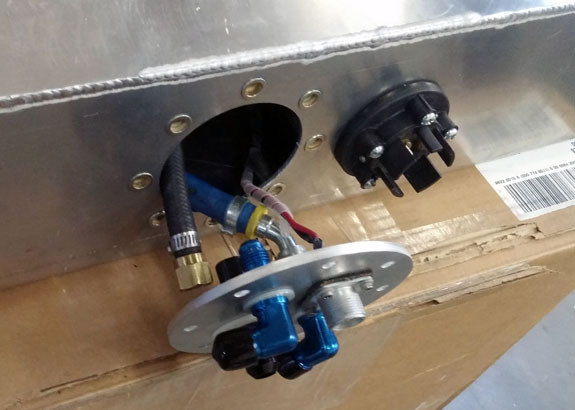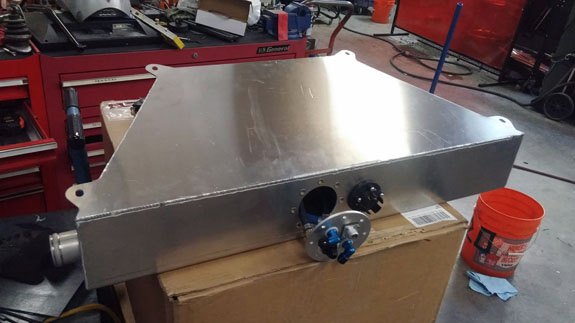 Bodywork and molds: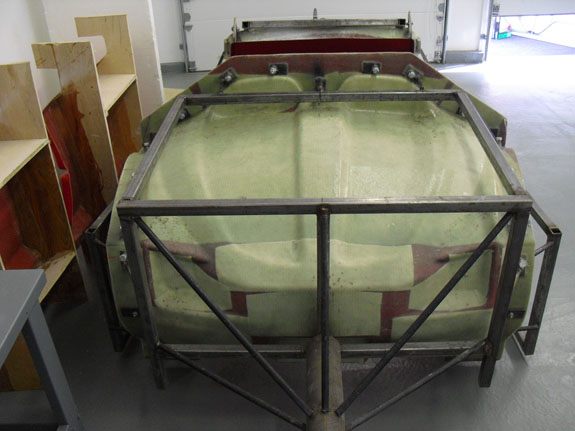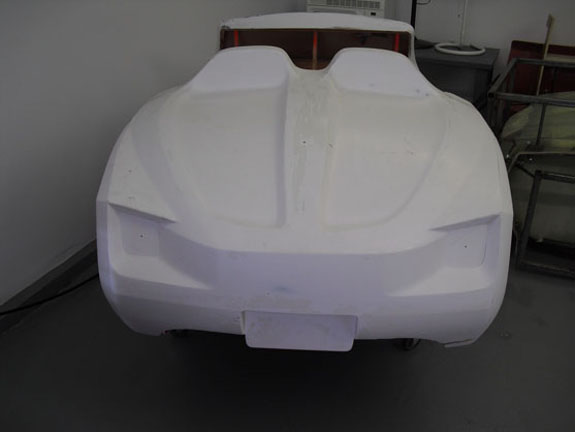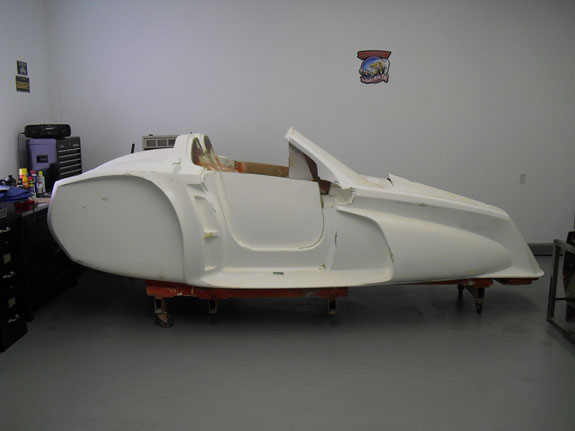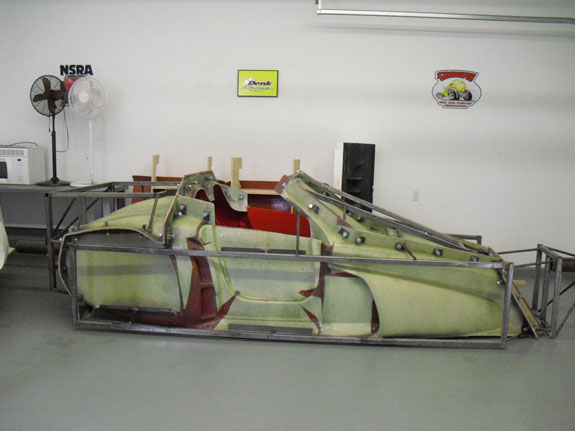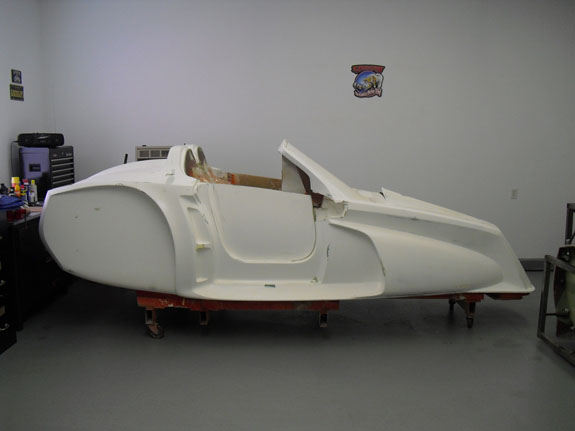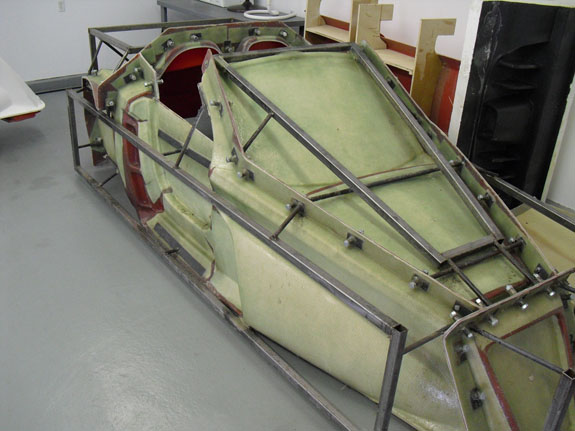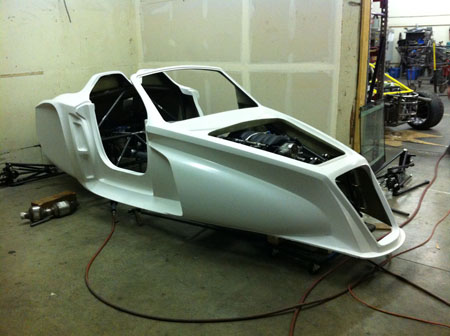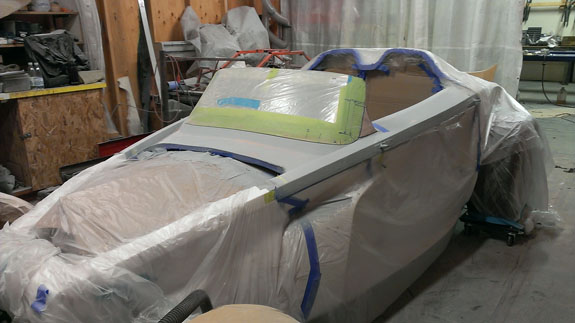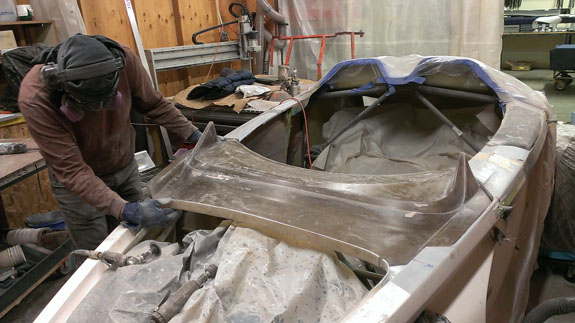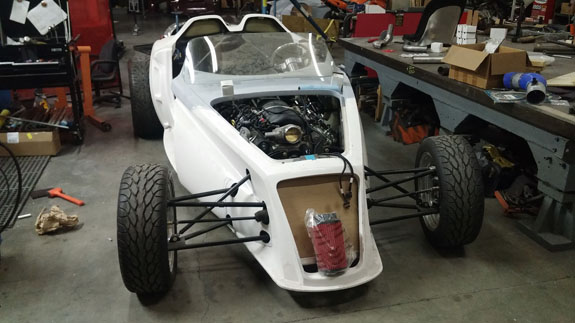 Design in SolidWorks 3D CAD, with full documentation: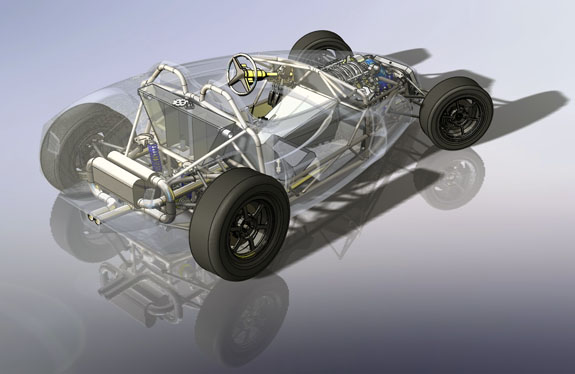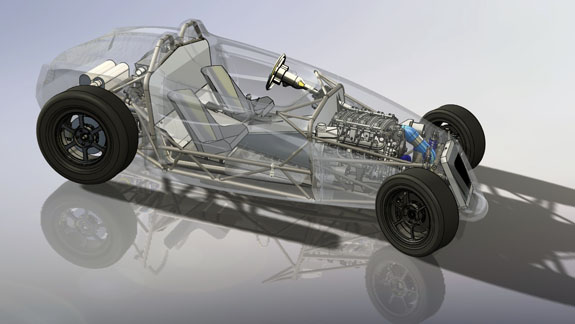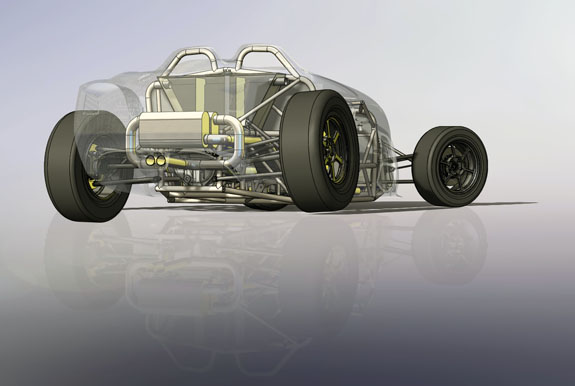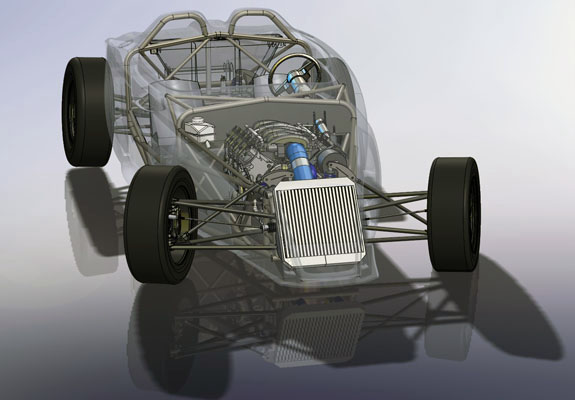 The major remaining items to be completed are door/hood hinges, door latches, interior, gages, some fittings/hardware, installation of engine wiring (GM harness), addition of chassis wiring/lights, windshield wipers, paint. I can provide detailed estimates to interested prospective buyers.
---
Site Sponsors and Links:

- CMS Lap Timer - Advanced Track Timer App With Video Integration

Tire Rack - Tires, Wheels (use link when buying wheels/tires to support this site)
---