---
2/21/17 Finally got the seat brackets in, so we figured out and installed the under-floor supports and test mounted the seats. With this version I've decided to try out my 'knees up' ergonomics that work very well in our other cars. By tilting the seat back and seat cushion up, it's easier to accommodate taller drivers and it also provides a comfortable position with excellent anti-submarining geometry. Basically a version of astronaut seat or those 'zero gravity' chairs.
The car is raised on jackstands with nose significantly higher than tail, so pictures are not entirely representative but we didn't pose it for a photo shoot, this is a record of work in progress :)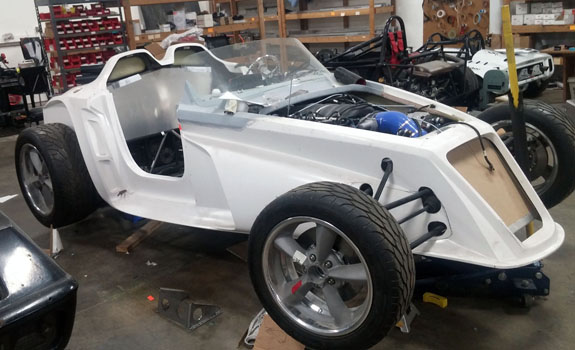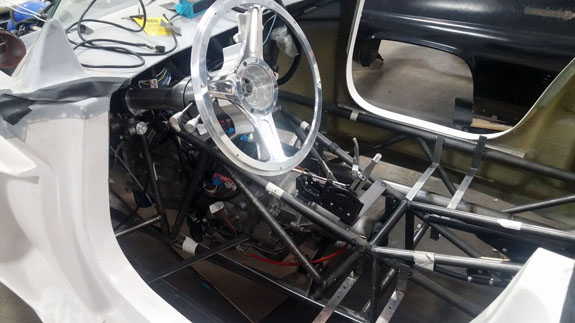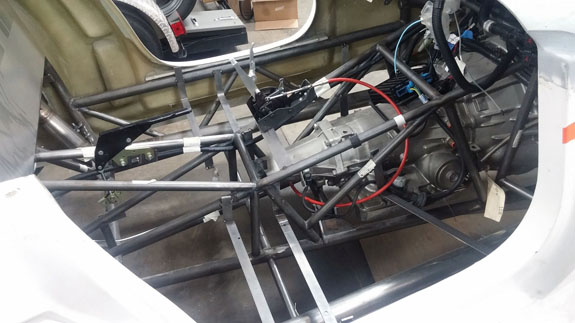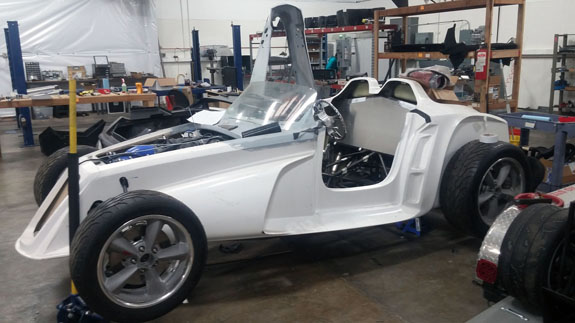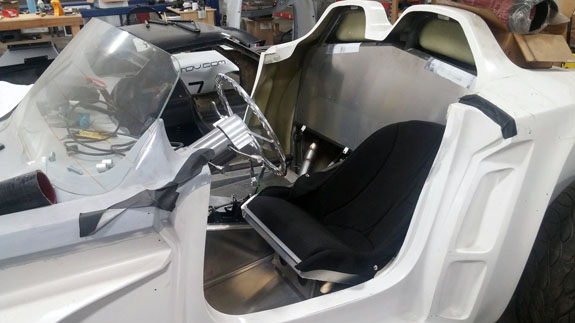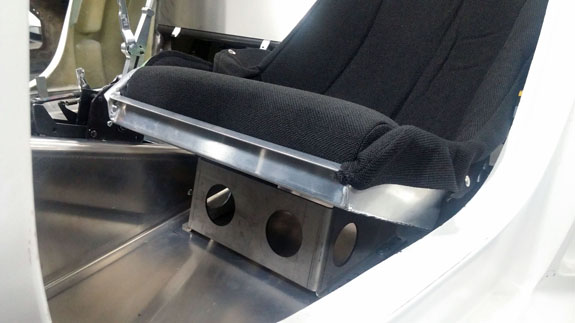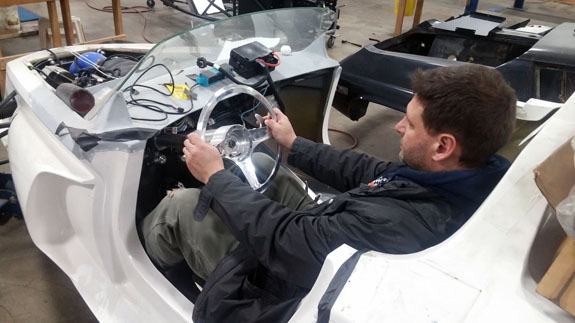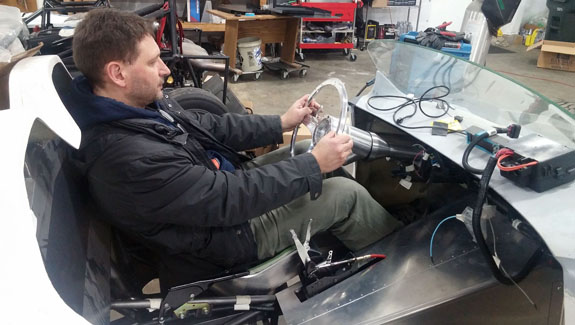 Need to move the steering wheel back some but overall looks like it will work. After we finally drive the car, further tweaks can be made. The brackets have some adjustability and if we feel it is necessary new ones can be made. The key now is get it drivable. A bunch more tabs for mounting panels, some additional welding and finalize all the electricals. Door hinges are on the list too but not strictly necessary for a first drive. Yes we did test the door inner skin fit and while the cockpit is cozy, it does fit well. Having a two-layer winter jacket on is a factor too.
All other projects are moving forward as well. We're keeping busy! :)
---
Site Sponsors and Links:

- CMS Lap Timer - Advanced Track Timer App With Video Integration

Tire Rack - Tires, Wheels (use link when buying wheels/tires to support this site)
---