2012 Stiletto Roadster
PRELIMINARY SPECIFICATIONS (SUBJECT TO CHANGE)
Wheelbase: 105"
Length: 158"
Width: 76"
Height: 42"
Weight: ~1,600lb
Seats: 2
Engine: GM LS3 V8, 430hp
Gearbox: GM automatic or manual
Drivetrain: RWD
Construction: Chromoly steel tube space frame, fully independent pushrod suspension F/R.
Wheels/Tires: 215/50-17F / 295/50-20R
The Stiletto Roadster is a new take on the Hot Rod concept. While its styling is influenced by the Rod/Custom traditions, the underlying chassis is an advanced chromoly space frame featuring four-corner independent pushrod suspension with progressive linkage bellcranks. The car is designed to use GM 'E-Rod' LS3 package that is emissions legal and produces 430 hp. Stiletto's chassis provides the control necessary to harness its power.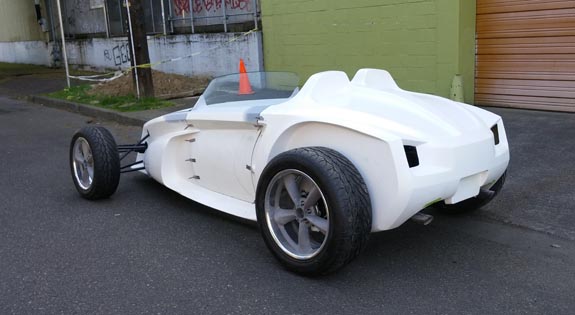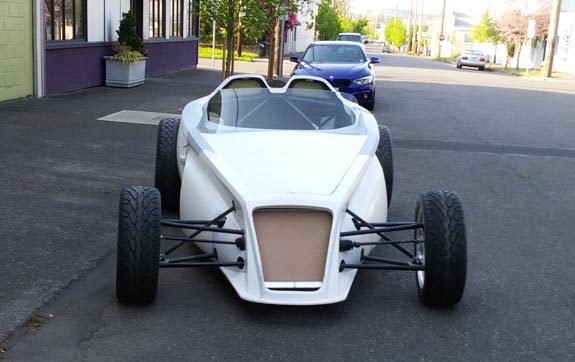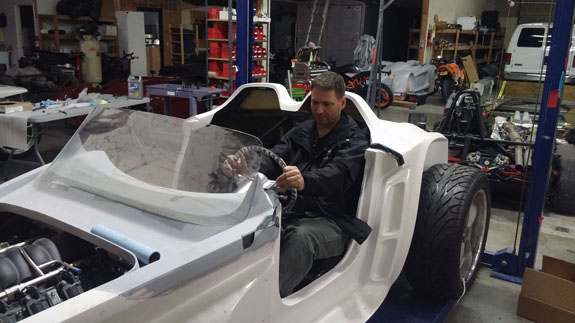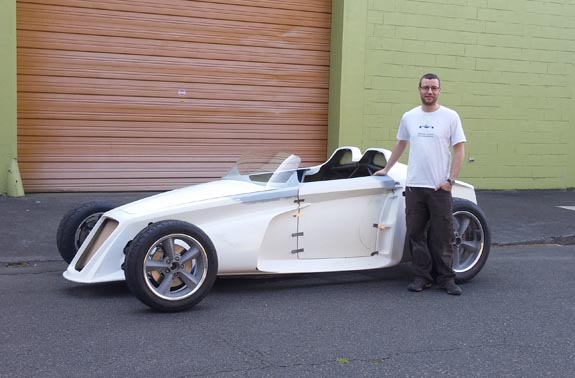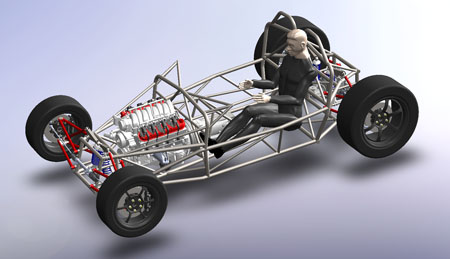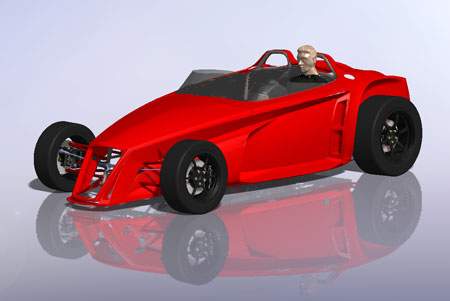 ---