---
06/06/2013 While D2 (and also D1 and D4) has been the focus of our activity lately, that doesn't mean other projects are getting neglected. The Pikes Peak car is a good example. It is now fully taken apart, the frame is off to powdercoat and the upgrades are being planned. In the meantime, to help preserve a piece of company history, Pete purchased the 2012 bodywork and has graciously allowed us to display it in our showroom. A new replacement body is already being made but now we had to come up with a display worthy of the subject. We needed a way of mounting the body, wing and splitter on a wall as a unit so I tasked Matthew with designing and fabricating a fixture for the purpose. Which he did.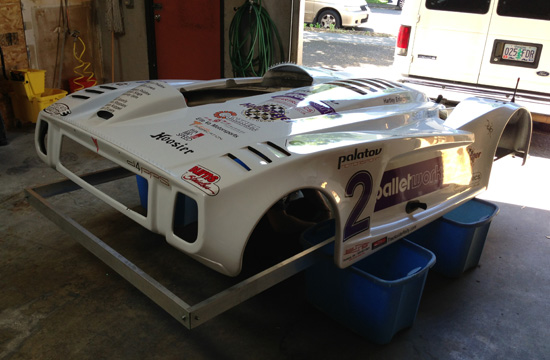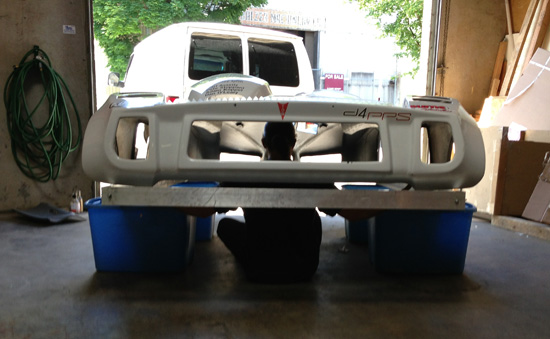 The showrom already has a pegboard wall so actually hanging the result was fairly straightforward (even if it did take all of us to do it).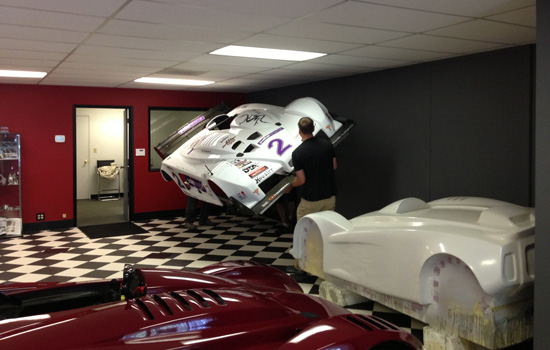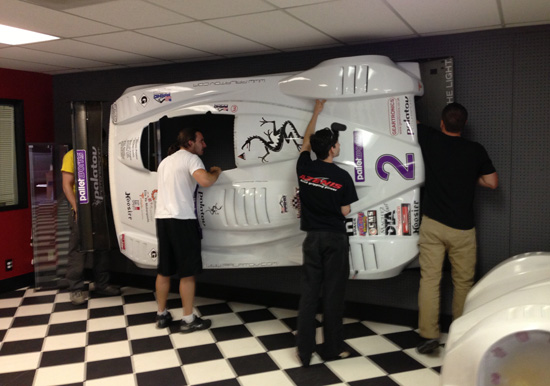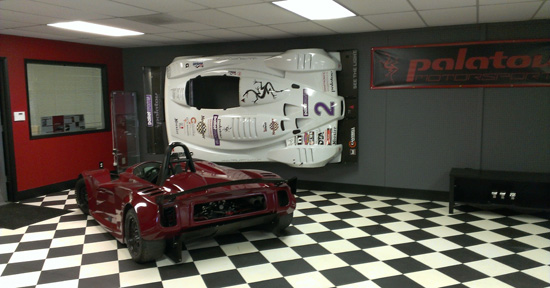 I have to say it looks pretty cool. M figured out where everything should go and the showroom is now a bit of a showpiece. Which is how it should be.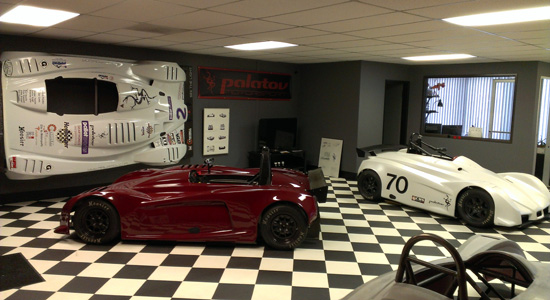 With all the other projects (D2s, Stiletto, a couple D4s, D6) it will probably be a while before we run the PPS again. But it will happen and the car will be all the better for everything we have learned.
The 2013 race is only 3 weeks away. There are some very cool cars running and I keep wishing we were racing against them, but we just had to address other priorities this year. Hopefully next year we will be on the Mountain again. All in all, we're just getting started - 2012 was only an initial trial run :)
---