Currently offered for sale
E-mail me if any of the following is of interest.
---
Our 2015 Pikes Peak Open Class winning D2RS is now available for purchase!
Street legal (Oregon registered), 50-state emissions compliant.
660 hp / 2,150 lbs / 6-speed sequential, paddleshift
Can be raced in hillclimbs, NASA SU, and/or trackdays.
Read full blog of the build, testing and the 2015 race HERE
2016 race blog is HERE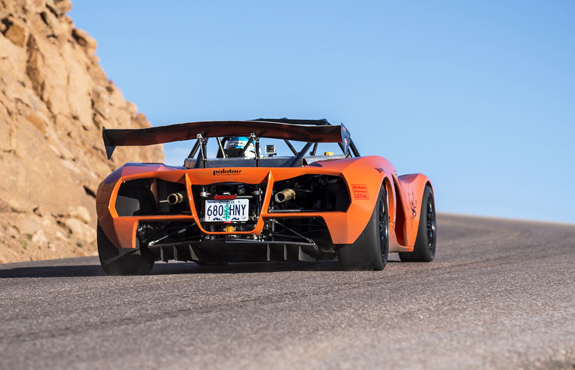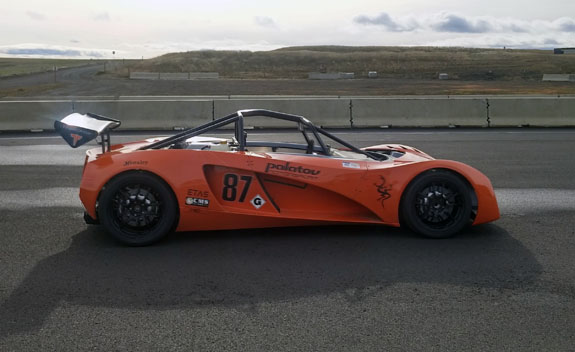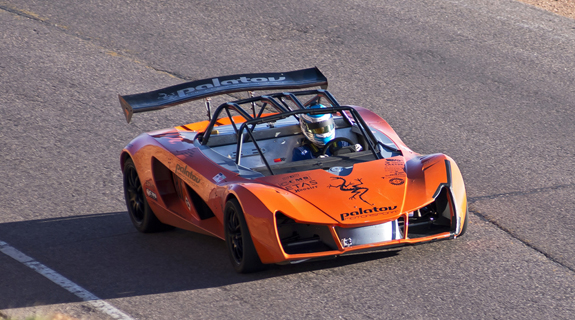 GM LSA supercharged 6.2L V8, with catalysts, dyno'd at 552 wheel hp (660 crank)
Dailey drysump with custom tank
Quaife sequential 6-speed transmission, ATB diff (paddle shift)
Palatov D2RS chromoly chassis, patent-pending suspension
2,150 lbs curb weight
CMS/Arcflash electronic dash with full datalogging
Free private test day at Oregon Raceway Park included
Factory development and support available
Videos: multi-camera, front low, front left, rear
This is the D2RS that Jonathan Frost drove to an Open Class victory in the 2015 Pikes Peak International Hillclimb with a time of 10:21 and a second place in 2016 Pikes Peak Open class with a 10:04. The drivetrain and chassis only have the break-in, testing and the two races on them and were all brand new when the car first ran in May, 2015.
The chassis is standard D2 with modifications to fit the GM LSA E-Rod engine and two additional tubes to meet Pikes Peak safety regulations (these can be removed at no charge after purchase). It features the Palatov patent-pending suspension with Penske double adjstable shocks.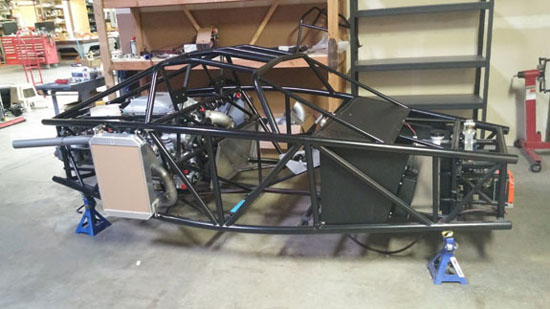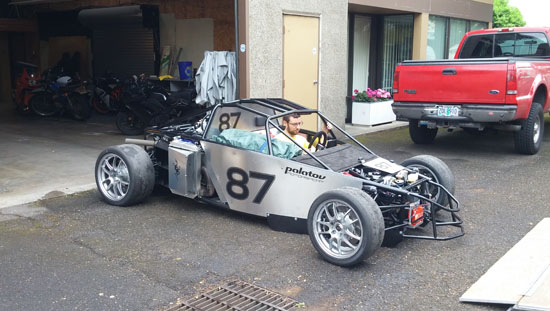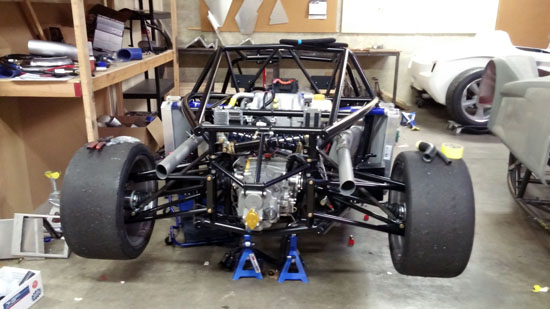 The aero package has been developed in CFD and verified with testing on track and on the Mountain. Further development is available.
Brakes are Wilwood 12.88" rotors and 6-piston FSLR calipers front and rear. Separate mechaincal parking brake calipers on the rear axle.
Transmission is a Quaife sequential 6-speed with electronic paddle shift. Development and installation of electronic paddle shift is available at additional cost.
Bodywork is the prototype new generation D2 Roadster (no windshield), with further upgrades available.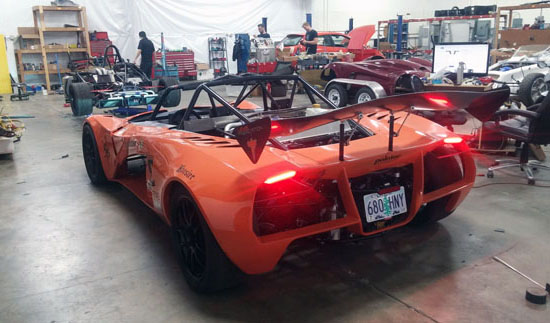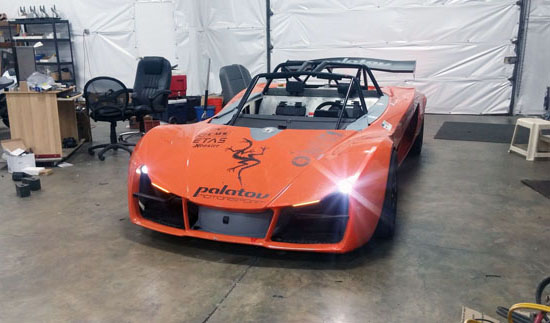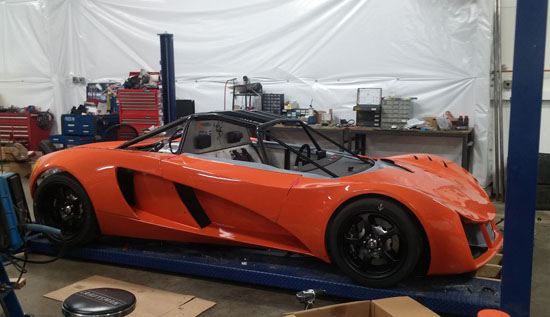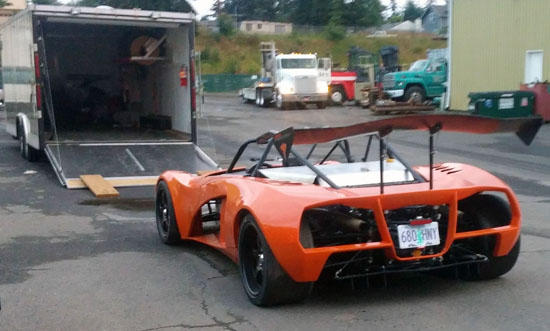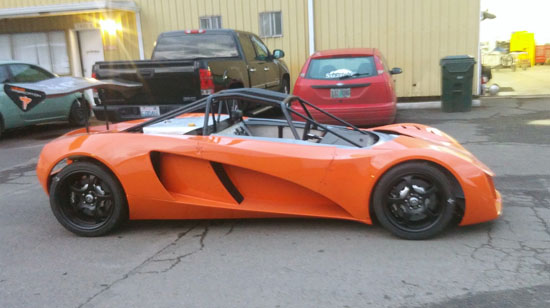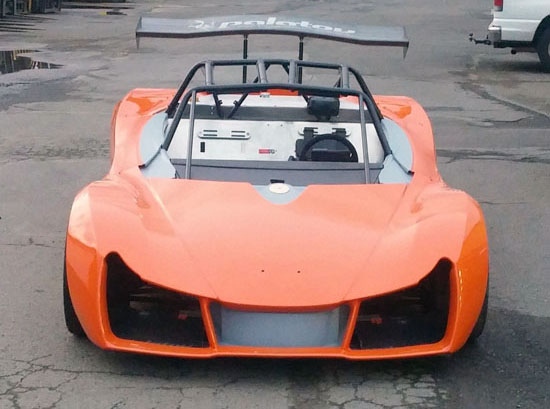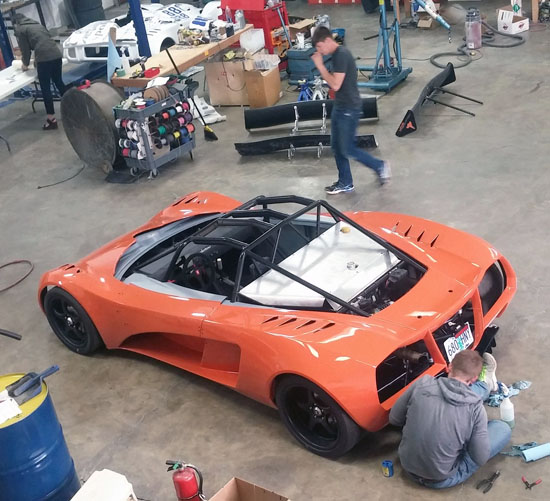 ---
The Stiletto project is for sale - includes CAD, tooling and manufacturing rights.
The car that we're building right now is obviously included. But also full manufacturing rights, including CAD, molds, bodywork pattern, and technical support to get going. The pattern was damaged slightly when the molds were pulled (this is typical) but it's handy to have if some modifications are contemplated down the road. Some are easiest by altering the first article body and taking new molds, as we've done with the windshield, but conceivably some could be done by modifying the main pattern and pulling new molds from that.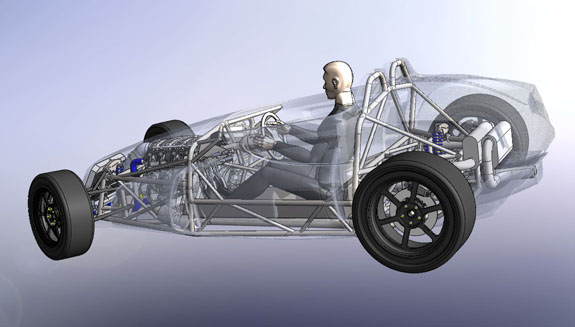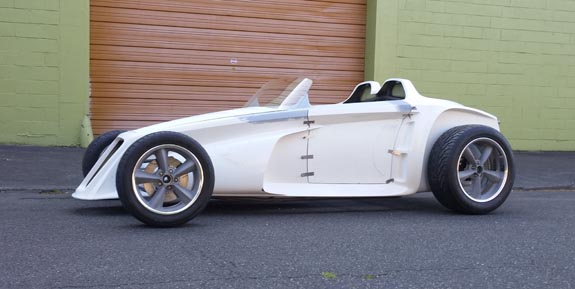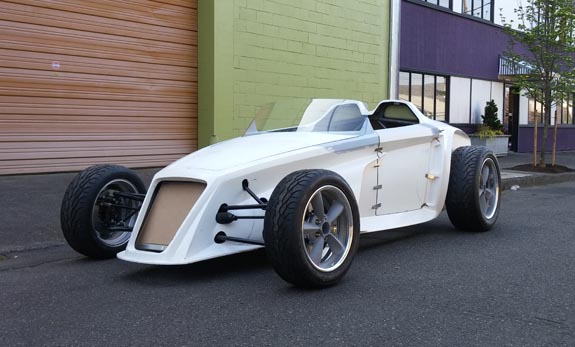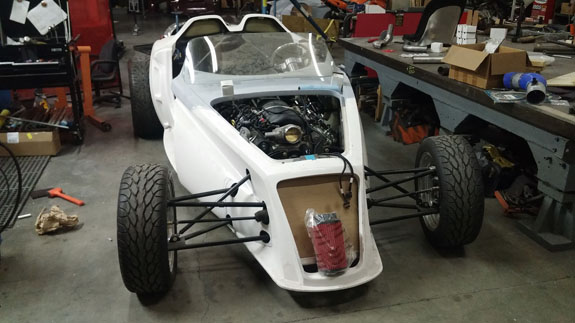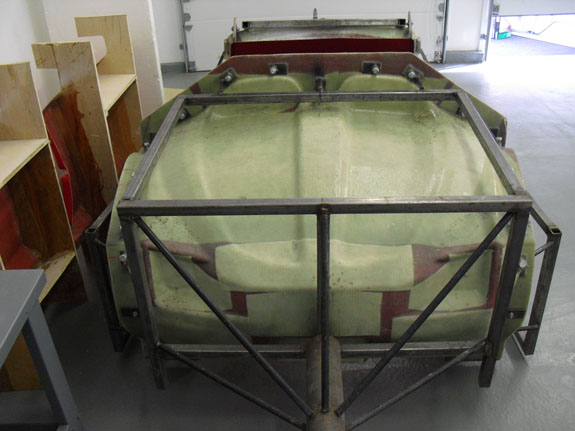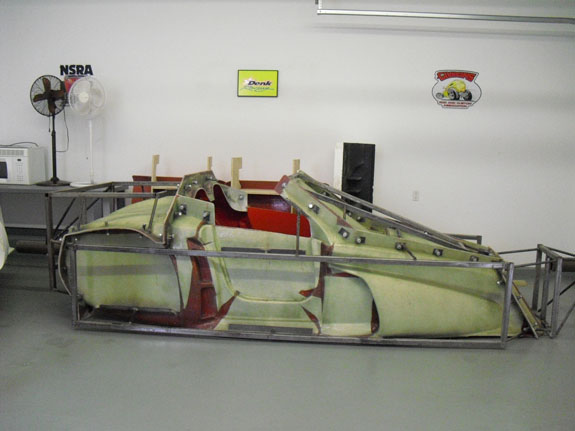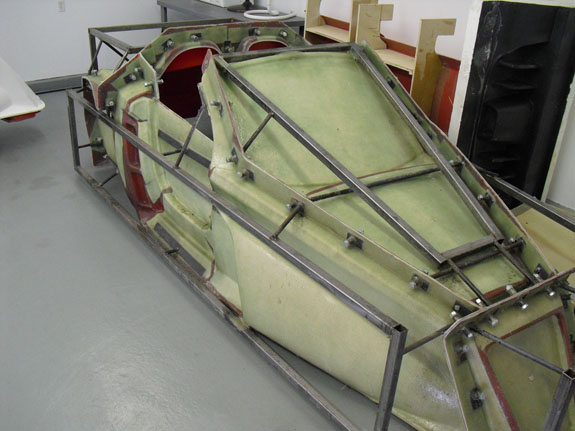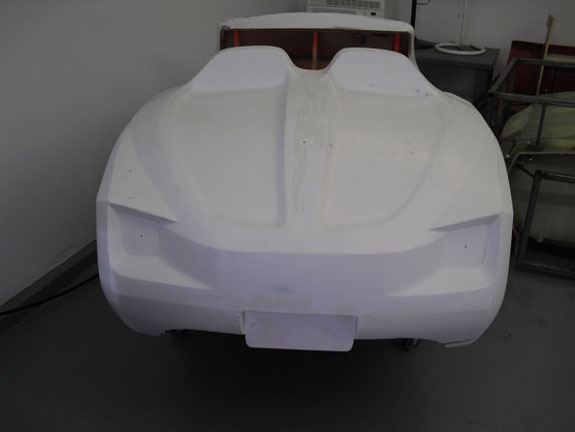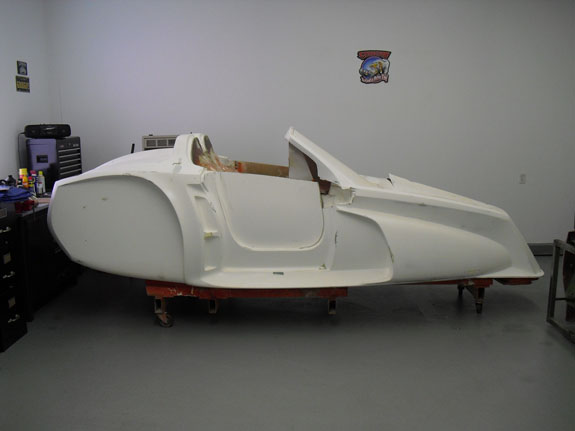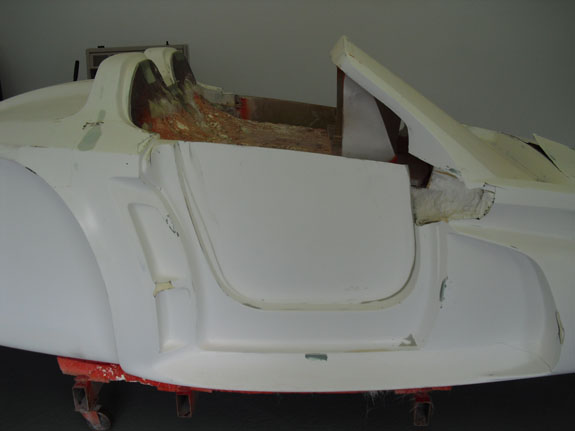 We can supply parts, do some or all of the manufacturing intially, or long term. There is a lot of flexibility, including possibility of changes to make it your own. E-mail me for more info.
---
Check out the cars, parts and accessories on the Palatov site.
---