---
3/14/03 Went indoor karting today with some friends from the M Coupe gang. I've actually done this a couple of times before, and probably will agan. It is a lot of fun and quite difficult to be fast due to the tendency of the karts to slide. They're nothing like the shifter that I run outdoors. But fun nevertheless, and a good way to satisfy competitive urges (these things have BUMPERS ;). A video (13M) illustrates...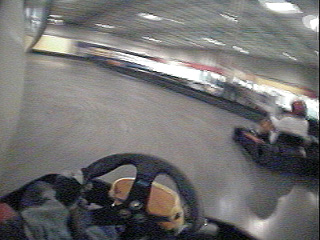 Sadly, in all the excitement and bumping around my favorite sunglasses that I've had for over 5 years perished... Oh well. They looked like a scene from one of those Mad Max movies, where after a deadly road encounter the screen is filled with some personal item of the victim...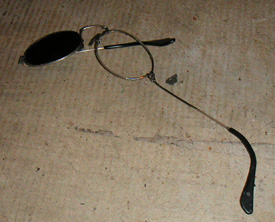 Fortunately the glasses were the only victim and much fun was had by all. While subsequent outings won't get a write-up, for those who haven't tried it, indoor karting is highly recommended. Especially when it's raining or snowing outside. But do leave your sunglasses on the bench.
---