---
10/01/02-10/08/02 A quick trip to Europe. Though not really car-related, at least some of the adventure involved driving and so I thought it fitting to include a write-up here.
My mother recently moved to Leysin, Switzerland (a ski resort town near Montreaux) to teach at a boarding school. She invited me to visit and stay at the dorms, and even offered to rent me a car to get around in. How could a loving son refuse? :) So reservations were made, tickets purchased, duffle bag packed with the minimum of clothing and early Tuesday morning I hiked down the hill to catch the train to the airport.
The flights were uneventful, if a bit long.. All went smoothly, and shortly after arriving at Geneva airport late Wednesday morning (losing a day and a whole lot of sleep!) I boarded a train to Leysin. Once out of town some spectacular scenery rolled before my jetlagged eyes, with terraced vinyards and surprisingly Riviera-like city of Montreux (which I forgot to take pictures of).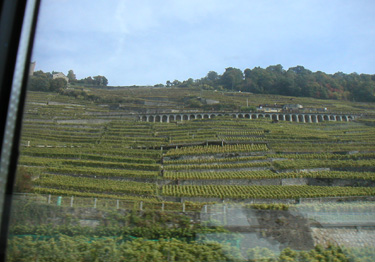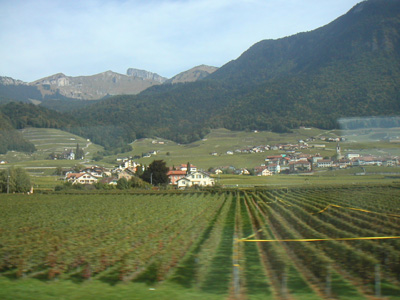 In Aigle, which sits close to lake Geneva, I had to change to a cog train which climbs some 4000 feet up the side of the mountain to Leysin. It has a third 'toothed' rail in the middle of the track and a gear on its axles to hold it on the steep slope. The view of the valley receding far below is quite impressive.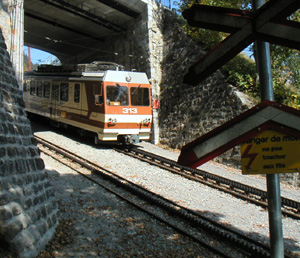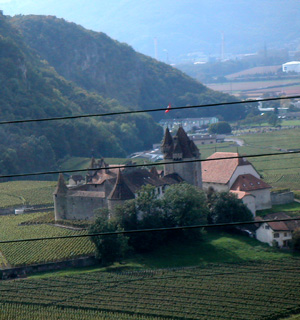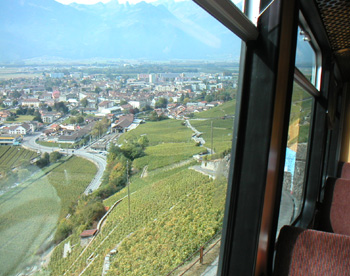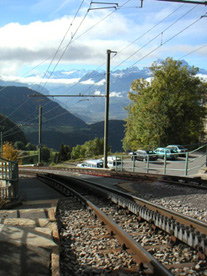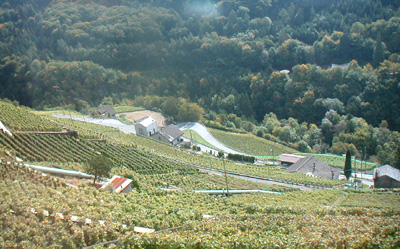 At the destination, a thankfully short walk to the school dorms and I'm happy to see mom (it's been a while) and find a place to pass out for an hour or so. Somewhere in the fog of time travel and before collapsing on the couch I discover that mother's apartment is really cool with spectacular views. A glider was soaring not far outside the window.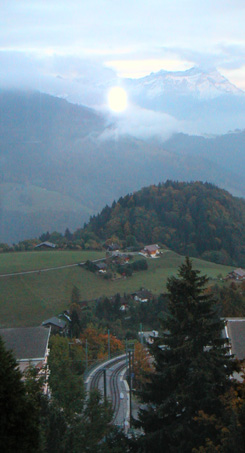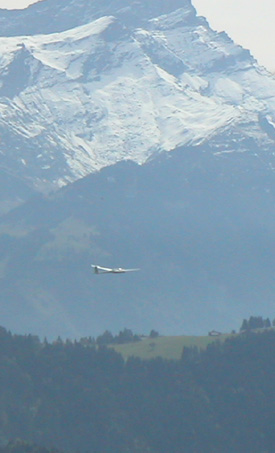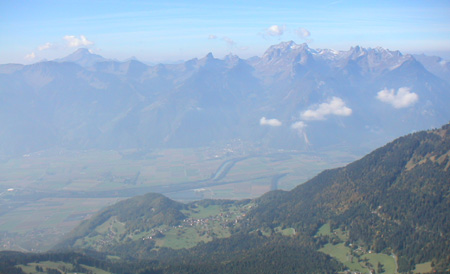 Later in the day the views get better still, with changing light and ever-shifting weather...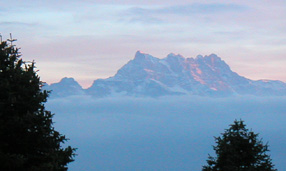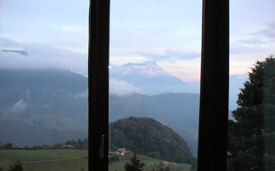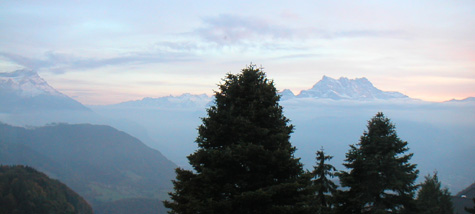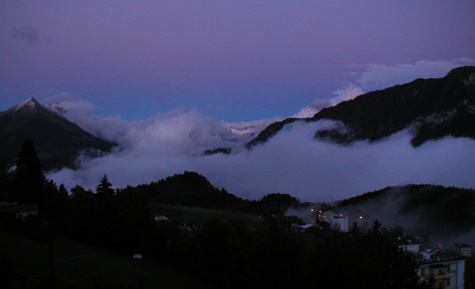 My room is in a different dormitory and does not have quite the same view and is tiny, with a shower and toilet down the hall. But it's clean, has a nice little balcony, and it's free - needless to say I found no cause for complaint! After a frustratingly sleepless night and a breakfast of a couple Balance bars, late Thursday morning I set out on a hike in the mountains. Due to a zombie-like sleep deprived jetlagged state, I wimped out and took the gondola to the top, then hiked back down into the village. I briefly pondered whether to snack at the restaurant at the top, but instead only snapped a few pictures, Balanced it once again and set out on the way down, encountering some storage huts, a sign testifying to the ongoing Army activity in the mountains, and a bunch of menacing looking cows.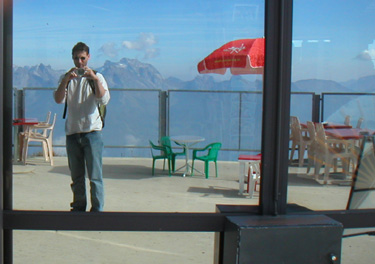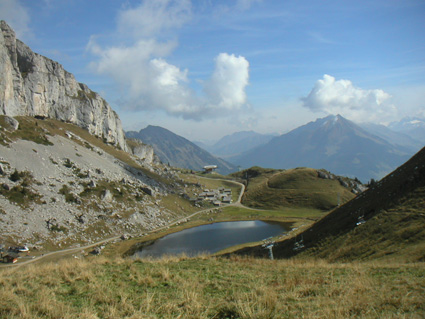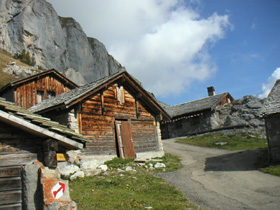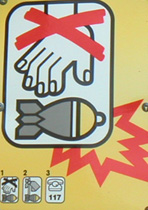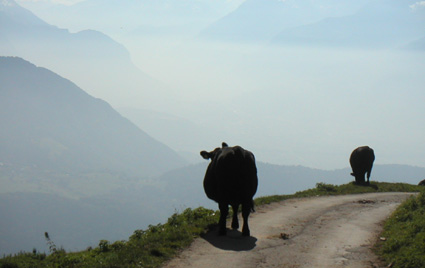 Later in the day I 'met' the rental car, a really beat up old Golf Synchro with 280,000 kilometers on the clock. It sounded and performed like a diesel, despite the 'unleaded fuel only' sticker signifying otherwise. But, again, it was free (to me at least - thanks mom!) so I was happy to have it. Drove down to lake Geneva just to see what's there. A neat castle, for one.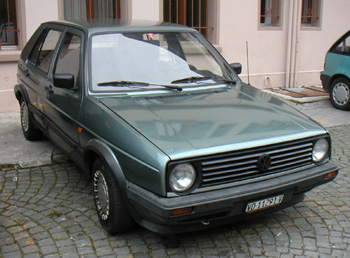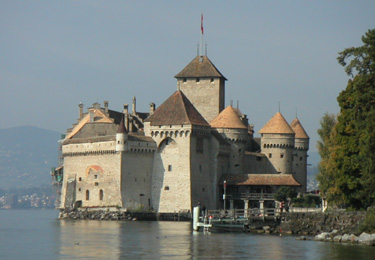 Then met my mother after she got done with work for the day and we headed into Montreux. It reminded me a lot of Nice in the Riviera except tidier and cleaner. A beautiful town, which I guess I wasn't meant to take pictures of as I forgot to bring the camera. Oh well.
I called it a day fairly early and attempted sleep. And how. Woke up Friday at 2 pm. Way overdid it. Took a brief drive on some local roads, discovering a Swiss Army controlled road that is closed to the public on weekdays but is open on weekends and at night. Decided to come back when it's open...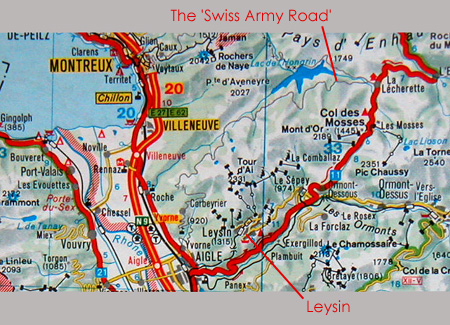 Friday night we had a very nice venison dinner at a local mountain-top restaurant. A cozy place run by a fairly young guy and his wife. Apparently he's an excellent cook when in the mood, but sometimes doesn't even bother to open the place when not feeling like it, reservations be damned. Luckily he was in a good mood for our visit and the food was excellent. Outside, heavy cloud cover and light rain. And more cows of course.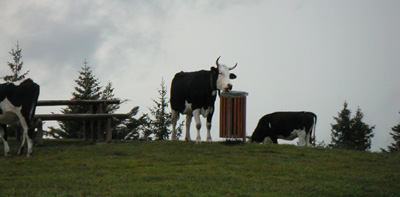 Saturday it was off to Vevey...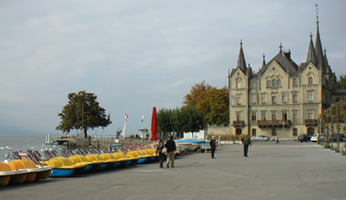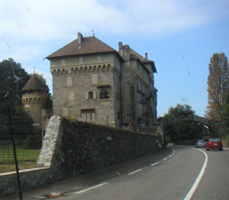 And then around the lake into France, to Yvoire, a medieval village on the southern shore. Pretty, though not as authentic looking as the villages in Italy I had visited a couple of years ago. Perhaps the fact that they've chosen to pave the streets inside the walls with asphalt has a lot to do with it. A rather ominous looking barn implement (for handling hay?) contrasted with almost serene harbor.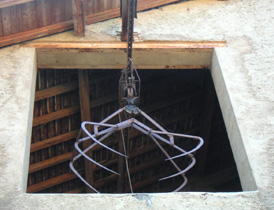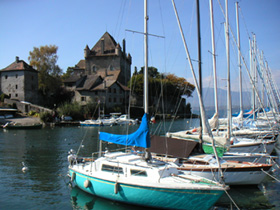 The roads of the area are populated mostly by AWD vehicles such as Subarus and Audis. Jeeps of all flavors are also popular. Exotic-wise in my time here I spotted seveal current-model Ferraris, a couple of Alpines, an Elise and a Caterham. Going up and down the mountains traffic also contains every form of motorcycle mixed with cars, trucks, ATVs and tractors. Passing opportunities are few and dicy, and road courtesy seems rather optional.
Sunday is greeted with clouds and rain. Undaunted, I set out for the 'Swiss Army Road'.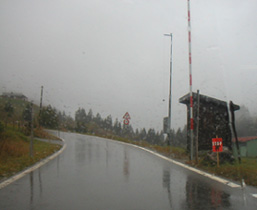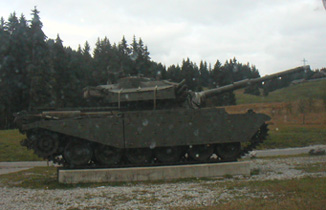 Only the top portion of the road is actually Army controlled. It is one-and-a-half lanes wide, well paved, made up of sweepers that given the right car and weather would be 80mph+. When I finally build my own racetrack, this is what it's going to be like (ok, maybe a bit tighter). Given the Golf's anemic nature, combined with rain and fog, I buzz along at a relatively brisk 90-100kph, or right around 55-60 miles an hour - nearly twice the posted limit. I take a chance that nobody is going to try and enforce it here... A lot of military vehicles are parked either solitary or in large depots just off the side of the road. There is no traffic and much rain. On a clear day the views must be spectacular.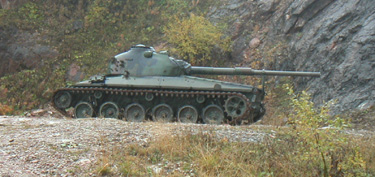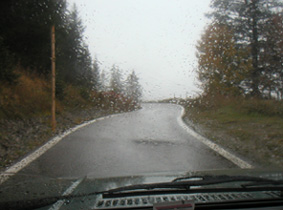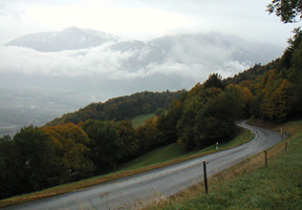 Once in civilian territory, the road narrows to one lane, pavement markings disappear, and it tightens considerably. I ease up on the pace quite a bit and am actually quite thankful for the Golf's allwheeldriveness, sliding it in 2nd gear around wet, blind, one lane hairpins with fogged over cliffs on the side.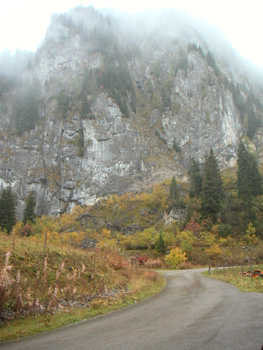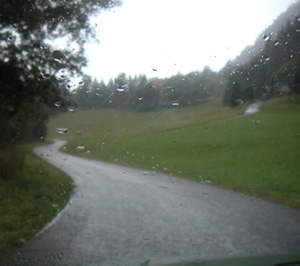 A tunnel looms ahead, barely wide enough to fit the car through. I crawl through it, stopping to snap a couple of pics. Not quite sure how it would work if a car came the other way. Or maybe I wasn't supposed to enter it in this direction? Well, I was there and nobody else was so in I went. The tunnel started out as a concrete tube, turning worryingly cave-like the further I went.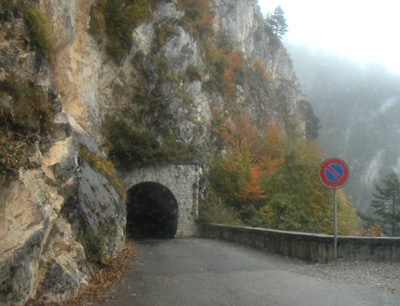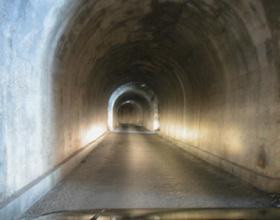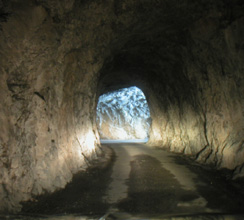 Finally I emerged on the other side, to a tight and narrow descent back into the valley, passing through a tiny town on the way.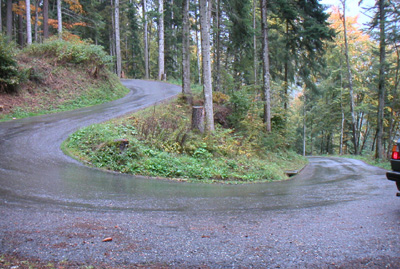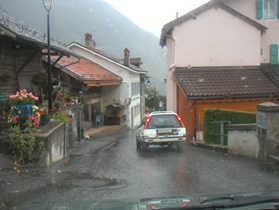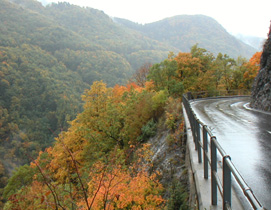 All in all, about 2.5 hours driving and lots of new memories. The weather probably saved the Golf, as I ended up going much slower than I would have in the dry, and the poor car started to make horrendous screeching noise on the way back up to Leysin. But it was my last day with it, so all is well that ends well.
Monday morning, finally adjusted to the new time zone, it was time to head back. A brief stop-over in Geneva to roam the town for a couple of hours...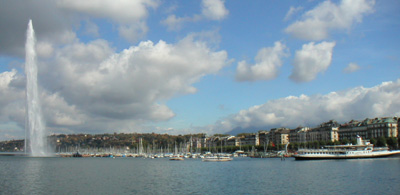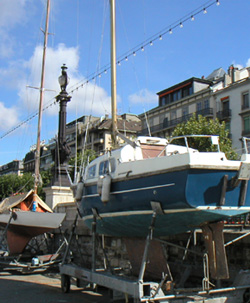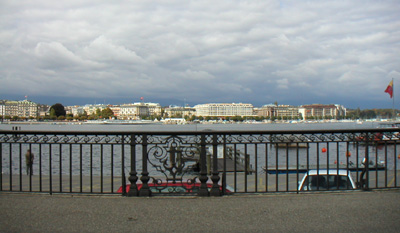 Then on to Amsterdam, where I've scheduled a one-night 'layover' on my way back home. A quick train ride into town from the airport was followed by a 15-minute walk to the hotel with the rather weighty duffle bag on my shoulder.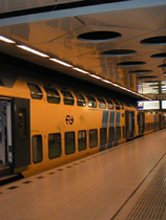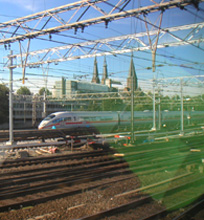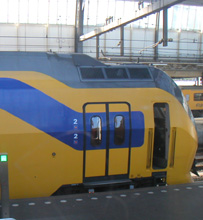 Then I checked in (pleasantly surprized at the hotel) and headed out on the town just as daylight was starting to fade.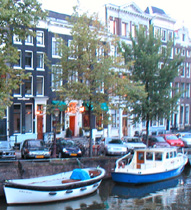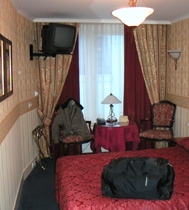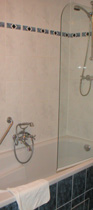 Some general wondering around town, then after a very nice dinner at a restaurant recommended by the hotel staff I inevitably found my way to the red light district...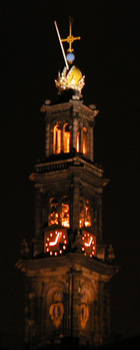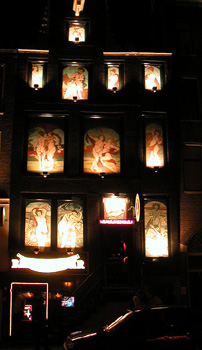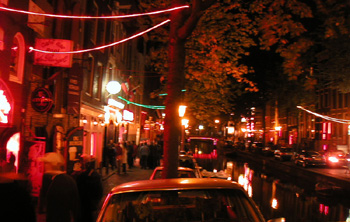 It was quite busy even on a Monday night, the streets full of the kinds of characters you'd expect in a place like this (myself included, I guess ;). The girls in the windows were understandably camera-shy, though I suppose money would have changed that but I didn't ask. So I had to take some covert no-flash shots. The long exposure made it difficult to keep the camera steady and therefore unfortunately I did not get any good pictures. Saw a cop who appeared to be writing one of the girls a ticket. Don't know if I want to know what for.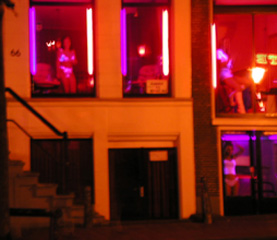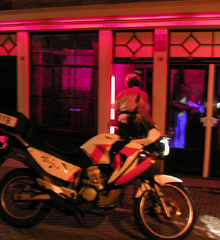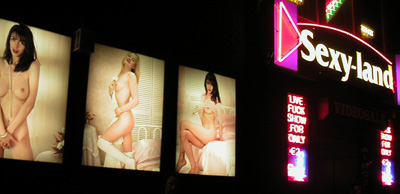 In stark contrast to daytime, some (but not all) of the girls sitting in the windows at night are very attractive. Between that and people offering to sell you drugs of all kinds at every corner, it's a very interesting place. Getting back to the hotel late at night, the regular parts of town were nearly deserted. A nice relaxing bath back at the room, then I finally got a good night's sleep.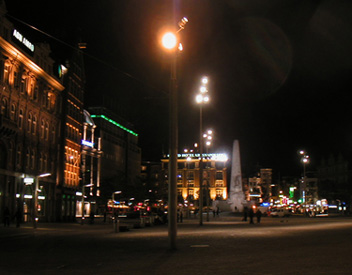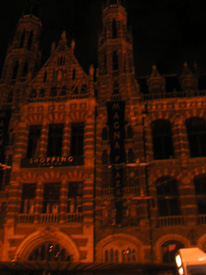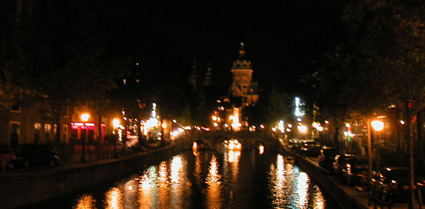 Tuesday morning, checked out of the hotel and roamed the city some more before heading back to the airport for the flight home. The city is very different by daylight...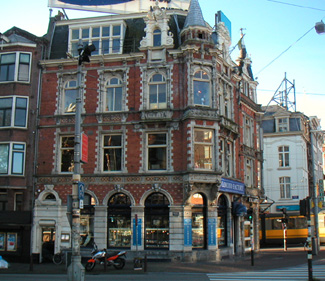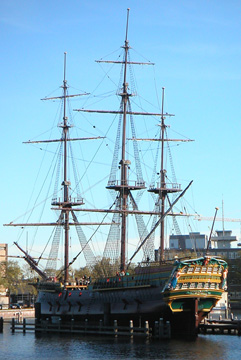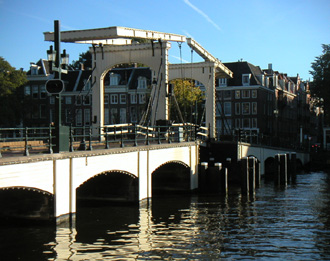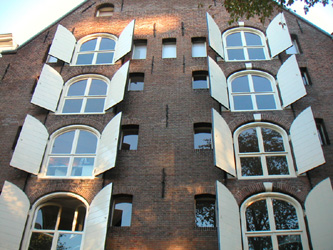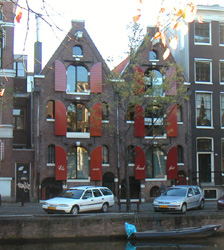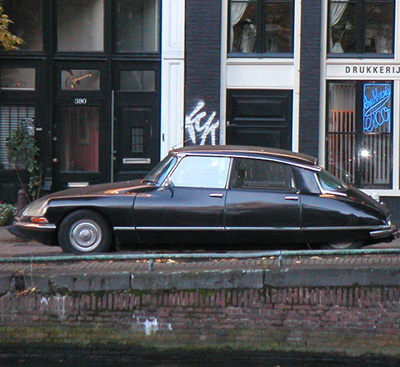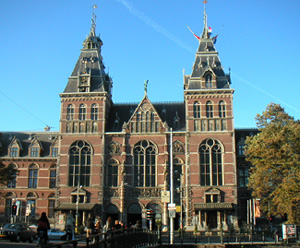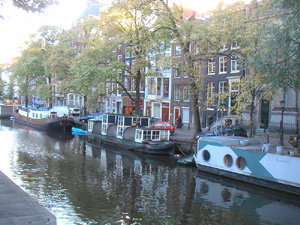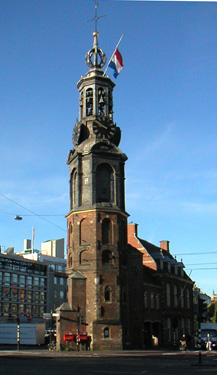 I found the sculpture in the sidewalk in front of the Old Church interesting not only for its content but also its placement. Of course the church is right in the middle of the red light district, which in itself is somewhat unconventional. The confessionals must be busy.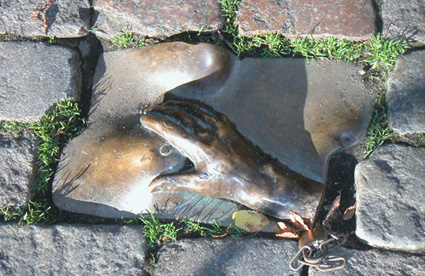 Back at the train station, the multi-level bike parking lot underscores the reality of getting around in a town like this - cars are a real pain and bicycles are far more practical. And popular.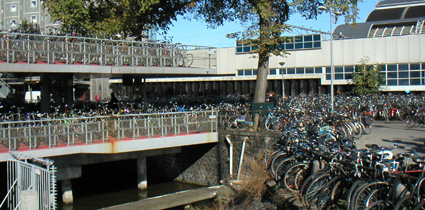 Finally, a lengthy flight back to Seattle and then on to Portland. I must say that after the bright and cheery European airports, the facilities back home - Seattle in particular - seem very grungy and uninviting, while cars and roads seem almost third-world. But we do have some cool views...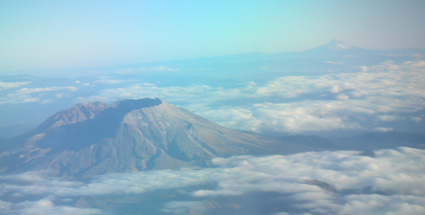 In Portland, a train ride downtown, then a crosstown bus and a hike back up to the house with the ever-heavier bag slowing every step. And so a week's journey of a few thousand miles ends as it began, with a step through the front door. One of the more interesting weeks of late. Hmmm.... what's next? ;)
---