---
7/27/02 Sometimes being a certifiable car nut has its privileges. In this case, it means an invitation to the Land Rover off-road customer demo/school at Lake Arrowhead in the California mountains. Even got a couple of my friends in :) The event is a 4-hour outing on a very rugged trail, with up to three people per car, accompanied by an experienced LR instructor who gives a lot of helpful information and step-by-step (sometimes inch-by-inch) instructions but lets us do the driving. After registration, we get a one-hour technology talk and a brief drivers' meeting. Then it's out to meet the cars.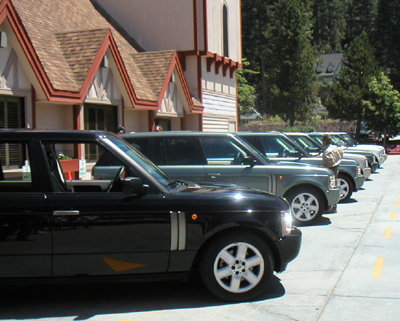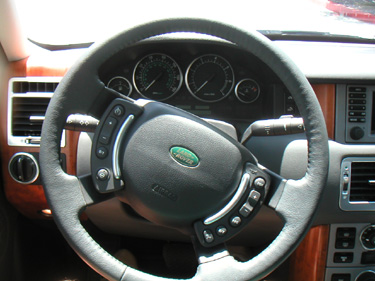 I really like the design of the new Range Rover, the interior in particular. It's just well done. All there's to it. As well it should be for $70K.
Finally, a short drive to the trail. The big SUV actually conducts itself fairly well on pavement. No sqeaks and rattles, either - and these customer demo trucks see some pretty severe use. On the trail, a number of Jeeps and other hardcore off-road machinery is scrambling up and down some intimidating rocks. Spotters help the drivers crawl over the terrain one inch at a time.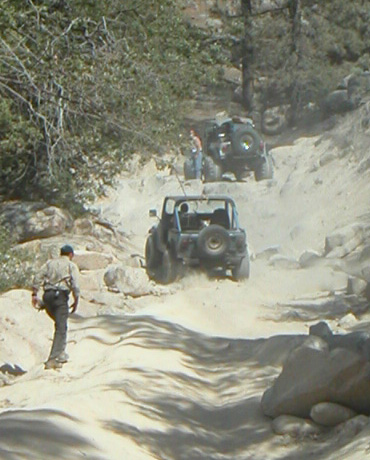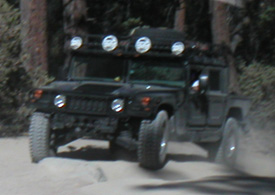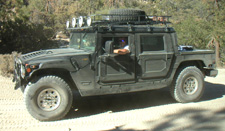 Then it's our turn....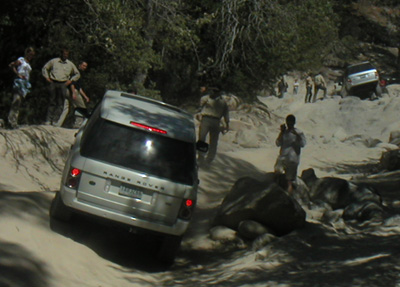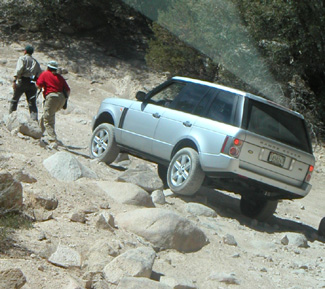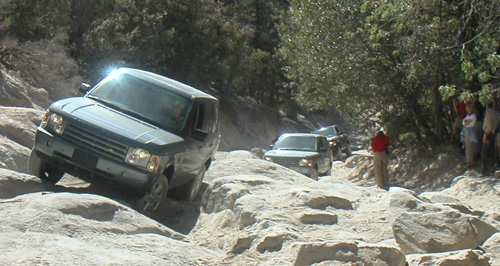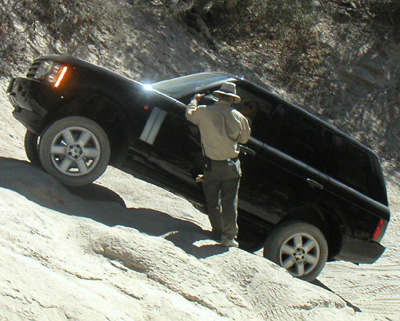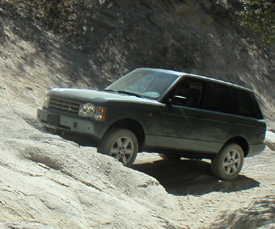 Hardcore offroading is a spectator sport...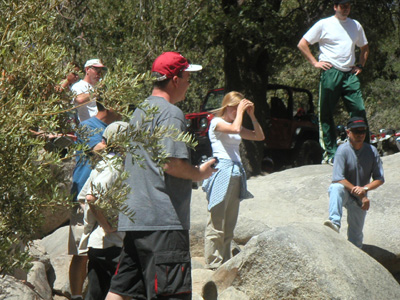 A short video illustrates the experience.
In summary, these things are amazing. Really. The machine is an impressive collection of systems, all working to execute the driver's commands and save him from himself sometimes. Not the direct connection to the pavement that a race car or a real sports car would give you. But extremely competent and impressive nevertheless. And of course crawling over boulders I'm not going to complain about the car insulating me from them just a bit! Let's just say that if I were in the market for a $70K SUV this would be at the top of the list. Hey, it could happen....
On the way back down, some beautiful scenery before we once again descend into the seething sea of humanity that is LA basin. The mountains are a great respite from the ant-hill. I should really come up here more often. Maybe even get the appropriate machine one day ;)
---