---
07/08/06 Went to check out Vintage races at PIR. Since the MINI brakes are shot I got a ride to the track - my driveway hasn't looked like this since April of '04 :)

As usual, lots of neat machinery. One notably different thing this year is the inclusion of motorcycles. Seeing them buzz down the straight and leaning through the chicane reminded me a lot of the first Mad Max move. Very cool.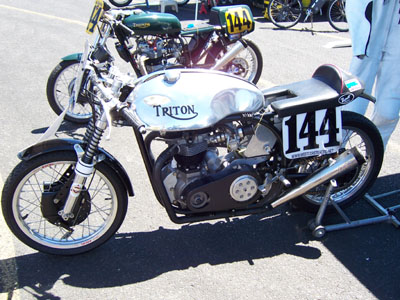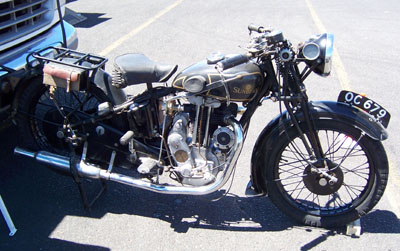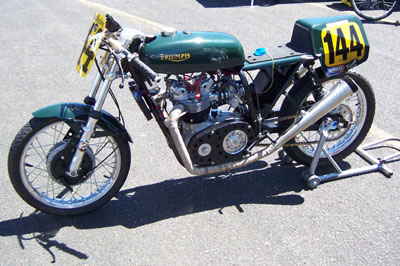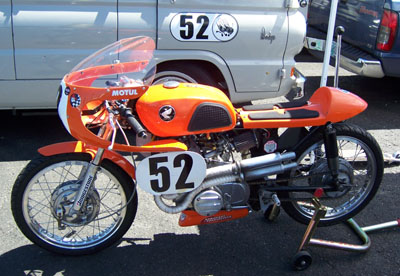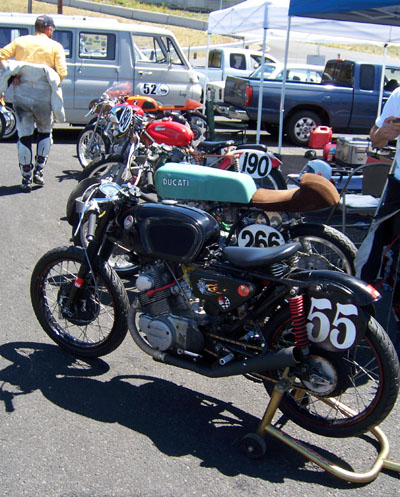 Car-wise, the GT-40 was interesting - those are some massive rear tires!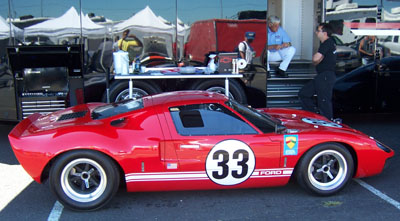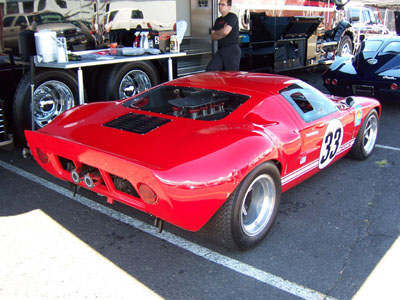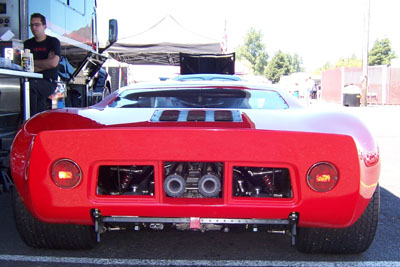 And speaking of rear tires, the Chevron certainly had a lot of rubber for just a 4-cylinder car.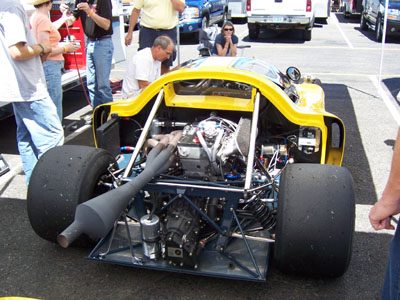 The Cheetah is one of my favorites - I love the purity of design concept. Four tires at the very corners, a massive V8 exactly in the middle of the chassis and everything else just kind of squeezed in around that, driver included.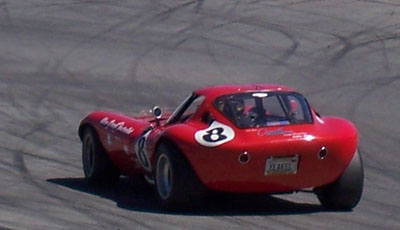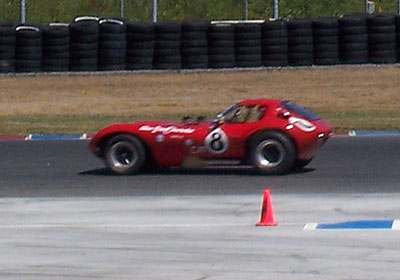 I keep saying how I'd like to get a vintage machine or two. Someday I will. Not the top priority at the moment though.
---