---
06/09/05 Today my friend Larry was testing his Stohr DSR in preparation for the Rose Cup race this weekend, so I offered to put my helmet cam on him to get some video.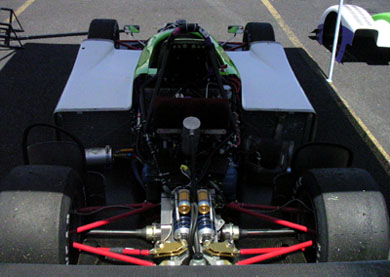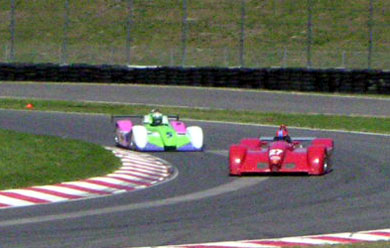 Larry is a very accomplished driver and will be contending for the win in this weekend's SCCA national. His times in the DSR are very impressive - he's run a 1:11.5 in practice, with the chicane! For comparison, pole qualifying time for CART is around 0:59 and ALMS GTP (Audi R8) around 1:05, with typical race laps a couple seconds slower. My best lap ever, in the Westie, was just under 1:29 - nearly 18 seconds slower than Larry's DSR. The video below is of a 1:13.2 lap in practice, with some traffic (he didn't get any clean laps when we had the camera on).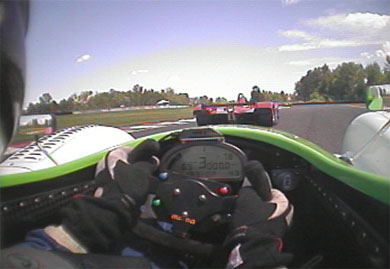 Those who followed my dp1 project from the beginning know that Stohr cars are built right here in Portland and that Lee Stohr's accomplishments served to inspire my own efforts. Lee's cars have won two consecutive SCCA national championships and numerous races. And yes, on paper at least, the dp1 should be considerably faster than the Stohr - same weight, smaller size, TWICE the horsepower (in v8 form) and AWD. Whether I can realise that potential remains to be seen... It is quite a tall order!
---