2010 Palatov dp4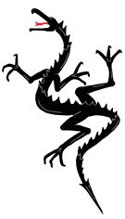 First concept sketch 9/21/08 -- First drive 10/17/09
Trackdays: 10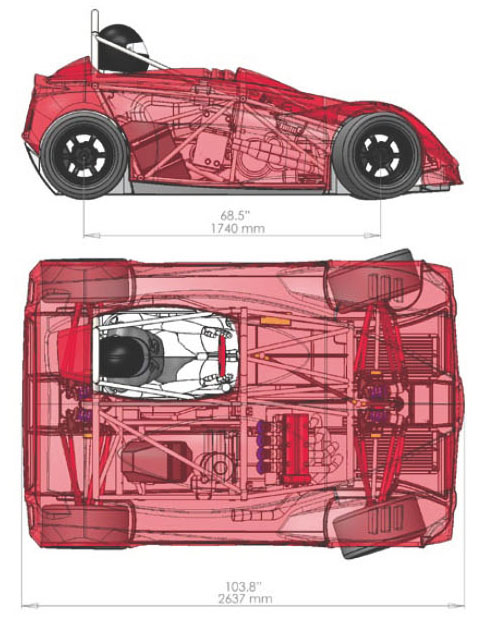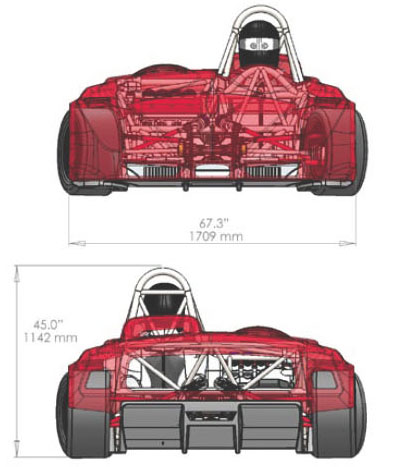 PRELIMINARY SPECIFICATIONS (SUBJECT TO CHANGE)
Wheelbase: 68.5"
Length: 103"
Width: 67.3"
Height: 45" (top of rollbar)
Ground Clearance: 1.0"-2.25"
Drivetrain: RWD or optional proprietary AWD system with chain drive and limited slip differentials
Chassis: chromoly steel tube frame with advanced composite body, cockpit and floor
Wheels: 13x8 Tires: 20x8-13 race slicks
Engine: Motorcycle 600-1400cc, 60-200+hp
Gearbox: Motorcycle 6-speed sequential, no reverse
Weight: ~800lb
Power/weight: 200-700+ hp/metric ton (10-3 lb/hp)

--------------------------------------------------------------------------------
PRICING
MSRP: (PRELIMINARY)
complete: from $37,360
roller: from $30,860
kit: from $25,910
---
The dp4 is designed to make genuine race-car performance accessible to trackday enthusiasts at a modest cost. It features advanced underbody aerodynamics, a long-arm double wishbone suspension with pushrod-activated coilover dampers and an optional All Wheel Drive system. Power comes from a variety of motorcycle engines with typical configurations using 1.0L or 1.3L units of 175-200 hp. Typical weights are in the 800-900 lb (360-410 kg) range resulting in exceptional performance.

The AWD system is unique in this weght class and allows the use of high-power turbocharged engines of over 300 hp. In this configuration the car can have over 700 hp/ton power to weight ratio and still be able to put the power to the ground.

The low weight and compact size enables towing the dp4 to the track behind ordinary cars on a lightweight trailer. The dp4 has been designed to enable easy operation by one person, without the need for support crew.

Despite its small size and light weight, the dp4 offers a very high level of safety to the driver. The frame is constructed of aircraft-grade chromoly (4130) steel tubing and complies with racing regulations for cars weighing up to 3 times as much. The driver's feet are entirely behind the front wheels and suspension and the car has generous crush zones front, rear, and on the sides. Additionally, the driver is completely enclosed in a composite 'Pod' and further cushioned by a form-fitted BSS seat. Six-point race harness is standard.

Being highly optimized for the track, the dp4 is not suitable for the street and there are no streetable options offered.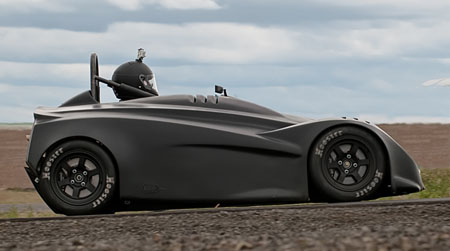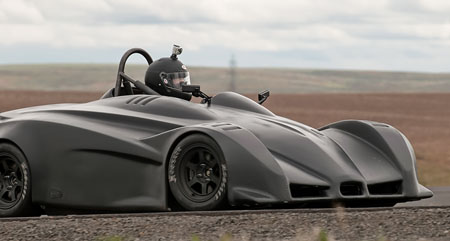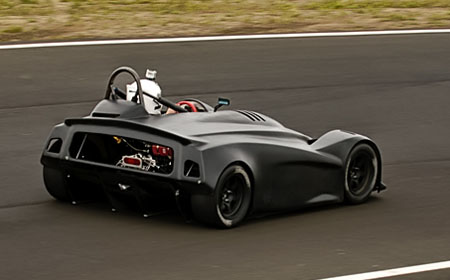 The dp4 is offered in several configurations and stages of build, from a bolt-together kit to roller with owner-supplied engine and electrics to complete ready-to-run car. A range of options is available to precisely taylor the car to the owner's preference and budget.
---