---
04/30/2014 This is a milestone post on this blog. The big news is that the D2 chassis 001 is finally ready for delivery. Alex put his deposit down exactly 3 years ago, 4/28/11. on 4/28/14 we took his completed car up to Seattle, to display at Cantrell Motorsports event for Team Seattle. The new Cantrell facility is awesome and the event was top notch. Click on first picture for larger version if you'd like a desktop background.
The interior turned pretty cool as well. Years ago I got a track ride in a Ferrari F40 and the nature of the car - raw, functional, unapologetic about being a perfomance machine first and everything else second - really made an impression. It's what I decided the D2 should be (and the D2 is actually the faster car around a racetrack ;). The interior has some F40 inspiration in it, mostly the suede-covered dash panel.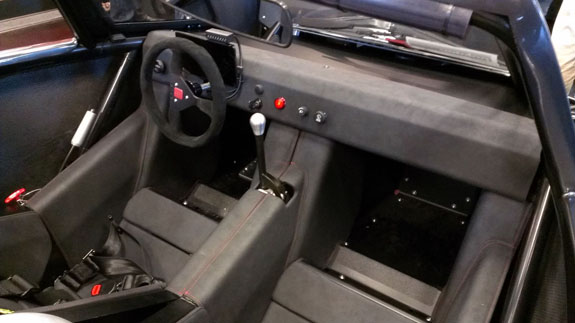 Above the ignition switch is the horn button. Some will find the most convenient way to activate it at least mildly humorous :)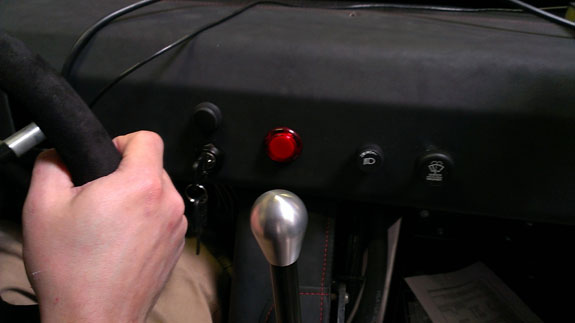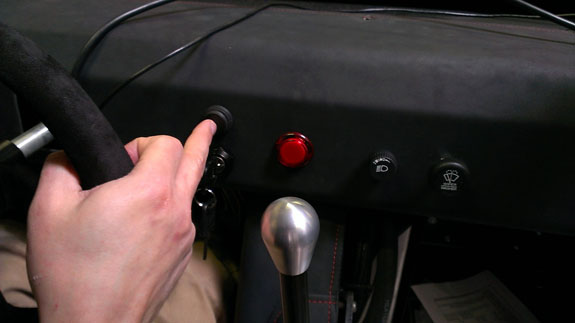 In the meantime work continues on the other cars, several of which are in various stages of progress. More deliveries are scheduled soon.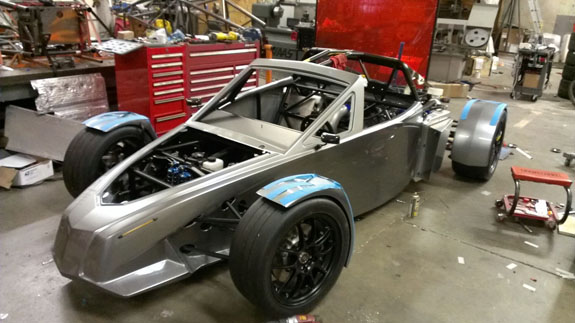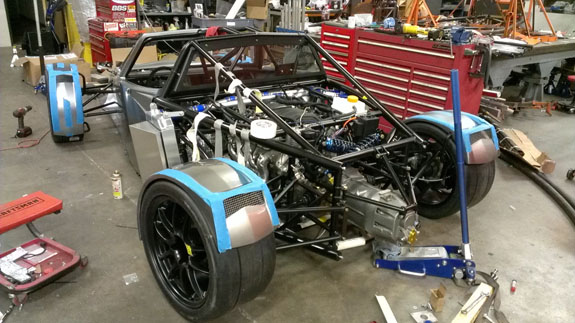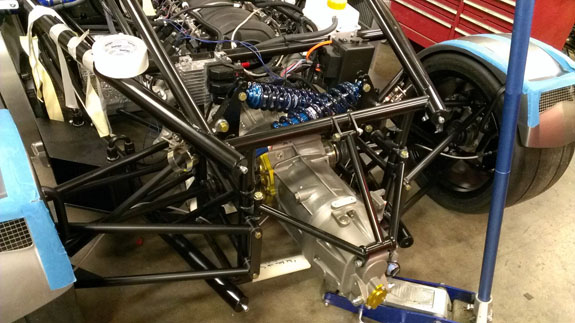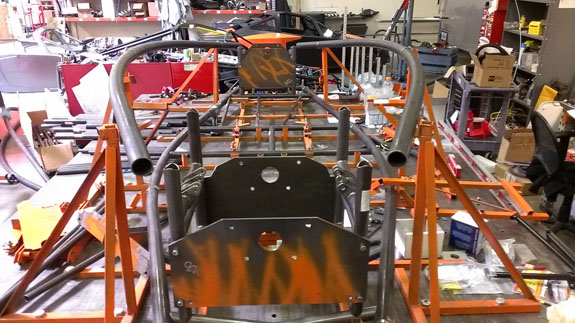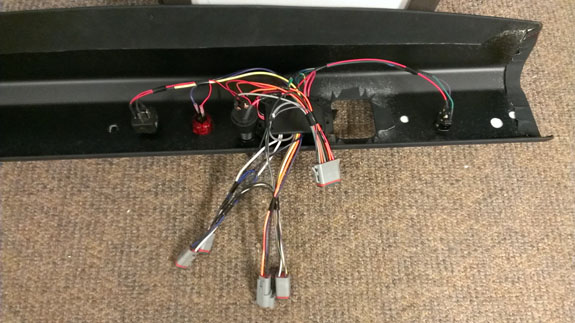 This being a milestone post it is also the last on this particular blog. Having documented the D2 design and development process from first sketches to first customer car, it is time to close this book and start another. Our demo car is almost done and will get its own blog while this one will move down to the PAST section.
---
Site Sponsors and Links:

- CMS Lap Timer - Advanced Track Timer App With Video Integration

Tire Rack - Tires, Wheels (use link when bying wheels/tires to support this site)
---