---
1/21/17 Neil's D1 is now updated and ready to hit the track again, as soon as the weather clears. About a foot of snow on the ground at ORP right now but it's been getting warmer.
In the meantime we've been making tweaks to Rodney's D1PPS, with the installation of a boost controller and relocating the AFR gage to a custom 3D printed 'pod' that Jay designed and made.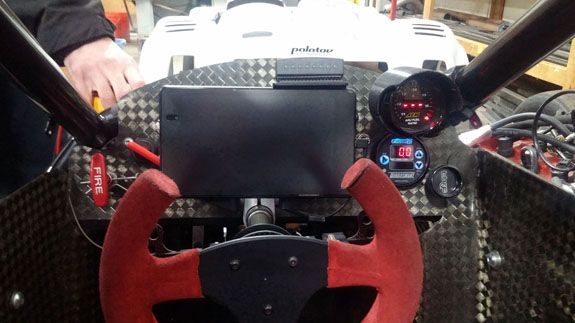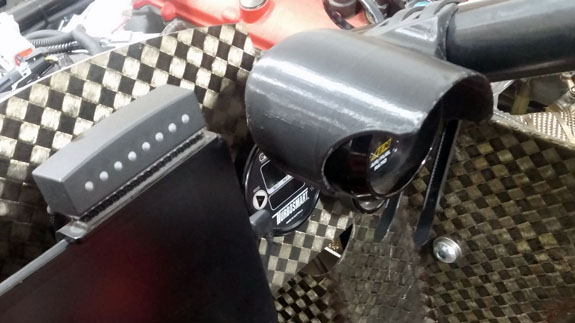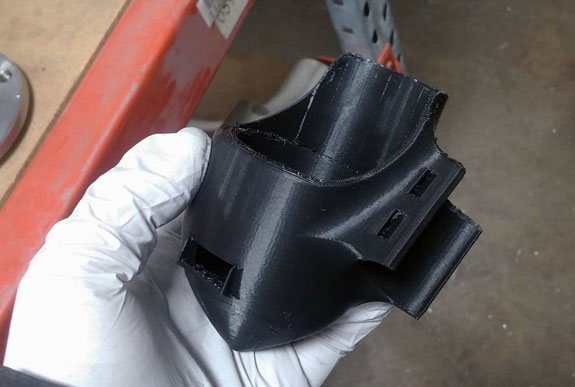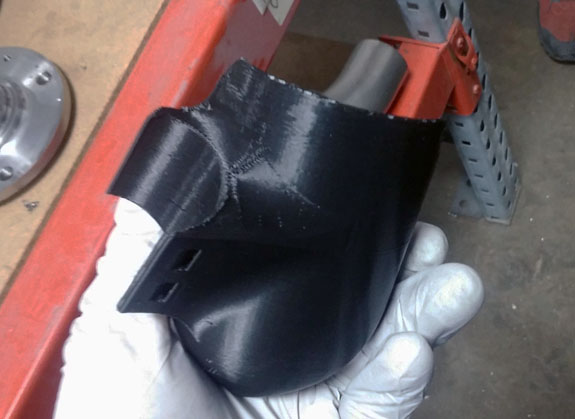 3D printing is now practical for one-off small parts like this. As I've said before, I really look forward to when structural metal 3D printing becomes practical and cost-effective for our application. When that happens, it will enable a significant step forward in the optimization of our designs.
The reason for giving the AFR gage such prominent placement is that we plan to do more engine tuning this spring. It's difficult to put the diminutive AWD D1 on a chassis dyno, so just doing pulls on the front straight at ORP is an effective way to get some tuning done. We did this in a parking lot at Pikes Peak International Raceway last year, and it worked well. Being able to see AFR during the pull helps quickly pinpoint any areas that need attention, as well as shut down a run if the mixture is too far out before any damage is done. And of course we have datalogging we can look at for detailed analysis.
2017 will be another year of much learning and progress. We already have a head start.
---
Site Sponsors and Links:

- CMS Lap Timer - Advanced Track Timer App With Video Integration

Tire Rack - Tires, Wheels (use link when buying wheels/tires to support this site)
---