---
05/23/17 The majority of the effort right now is on D2, and there will be an update there shortly. But in the meantime other stuff is getting done as well, It's a resource management challenge primarily. Now that Mark has completed all the welding on the numerous D2TT manifolds, he can spend some time finish-welding the D47 frame tubes, pedal assembly mounts, seat mounts, drysump tank, and so on.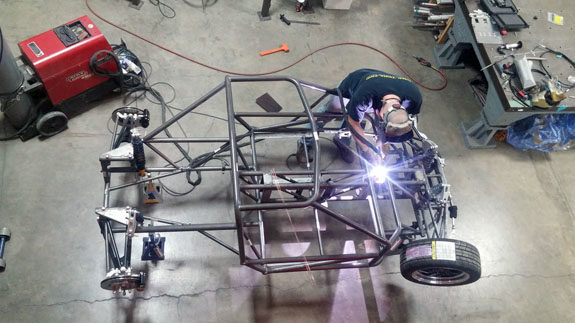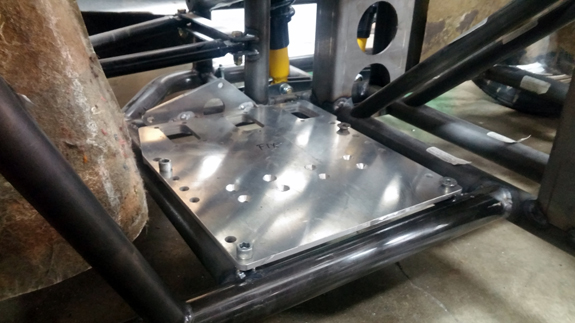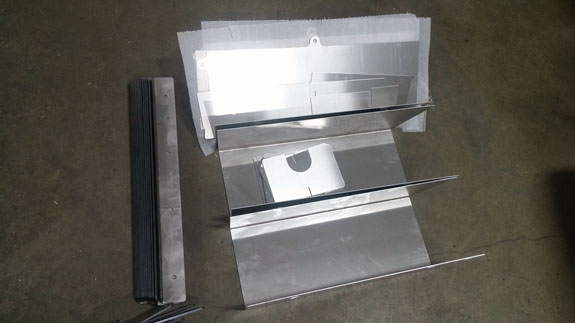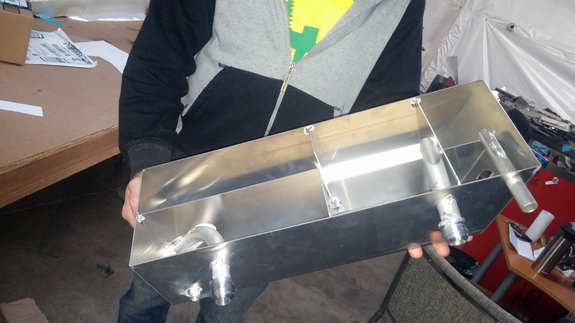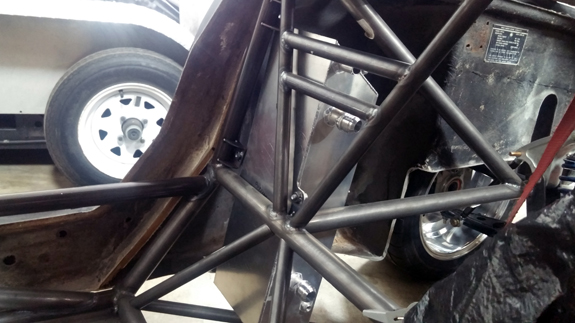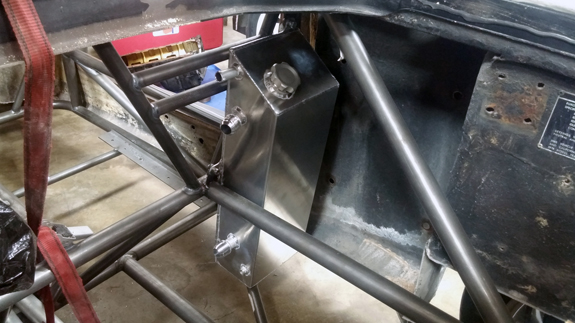 The shifter is designed, fabricated, and installed as well.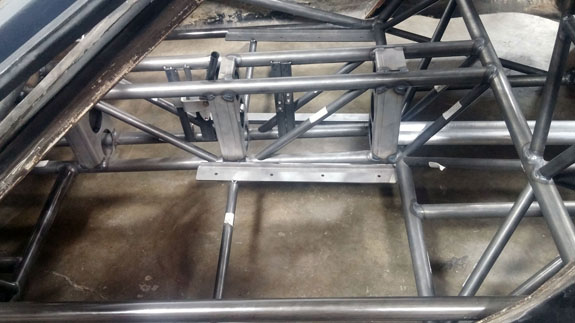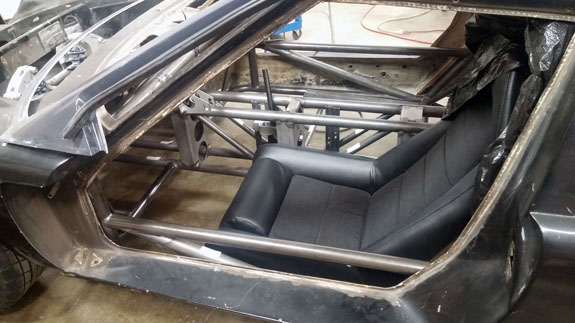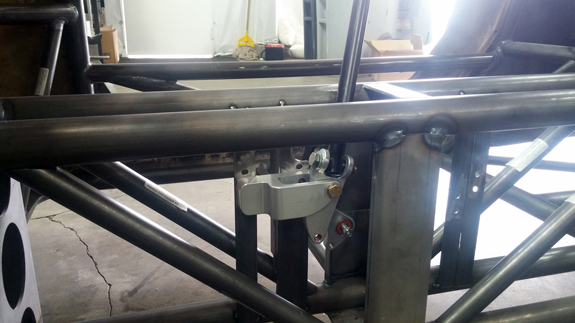 We've finally got to test-fit complete corner assemblies with wheels, brakes, etc. Clearance from calipers to wheels is actually bigger than I expected. It measures out almost 0.1" vs projected 0.05". Clearance is clearance.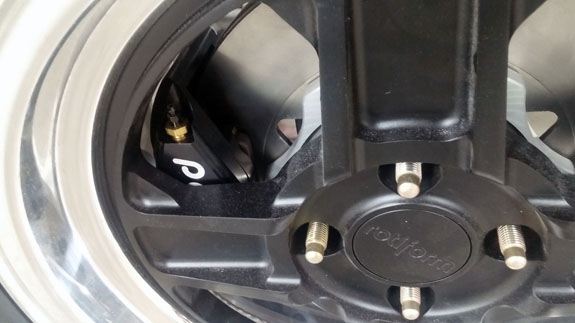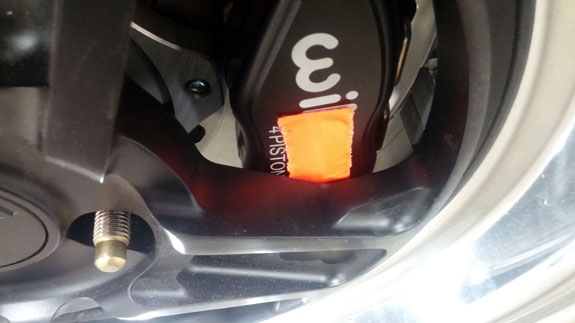 The engine now runs and is at our shop, so the proverbial ball is in our court. Once the Pikes Peak push is over progress will be more rapid.
With all the assembly and welding, the mill and lathe sometimes sit idle for weeks or even months until it's time to crank out a flood of new parts. So we occasionally take on quick side projects (preferably my time only, and something that can be cranked out and done in few hours). Here's one - a mast base for a neighbor's sailboat. The boat is some 40 years old and some parts are a bit worse for wear.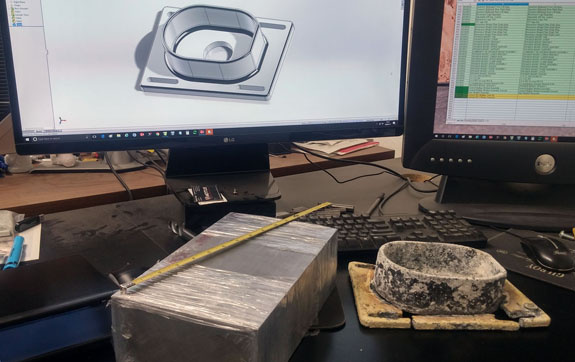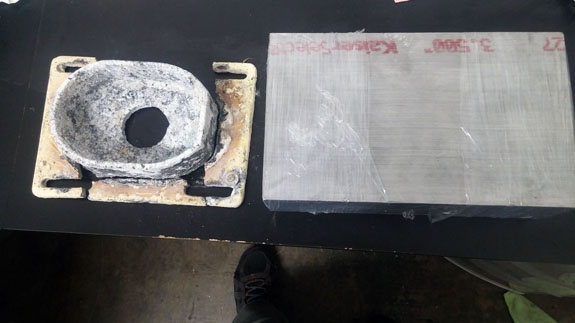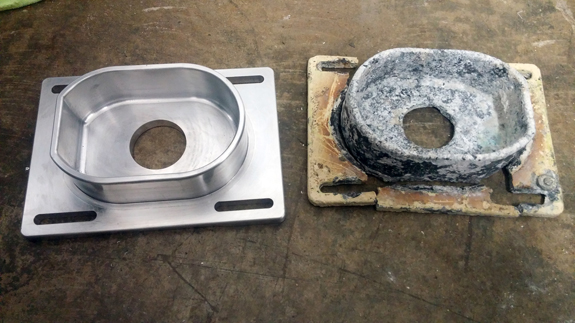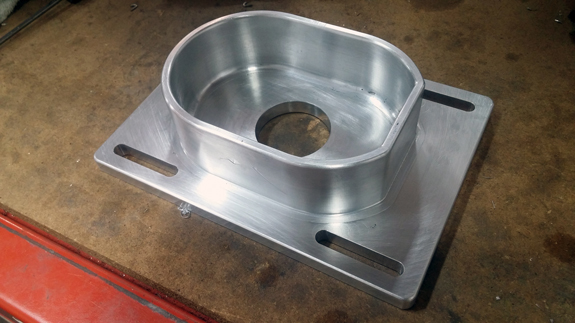 Pretty satisfying to be able to do this. Of course what makes it possible is being able to do it quickly. Now back to the main jobs at hand. There is no shortage of them.
---
Site Sponsors and Links:

- CMS Lap Timer - Advanced Track Timer App With Video Integration

Tire Rack - Tires, Wheels (use link when buying wheels/tires to support this site)
---