---
03/18/17 Now that the chassis is on wheels, the next step is to finish trimming and fitting the body to it, then finalize interior sheetmetal panels and how they'll interface with the body shell.
In the process of lowering the body on the frame I just had to take a picture - it looked like some kind of crazy offroad machine :)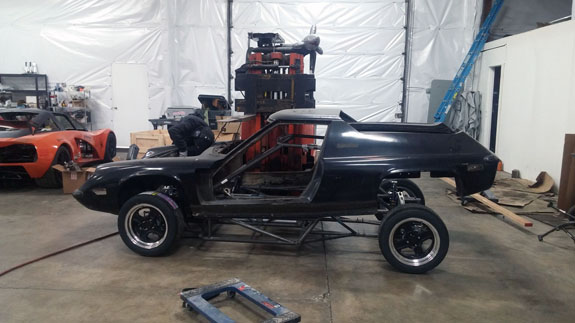 But that's what Strider is for. This car is very much a street/track device. After some fiddling, it looks even more like a car!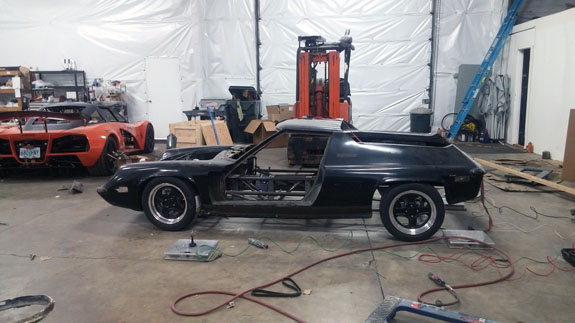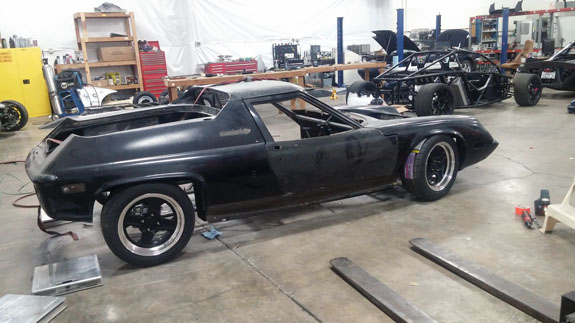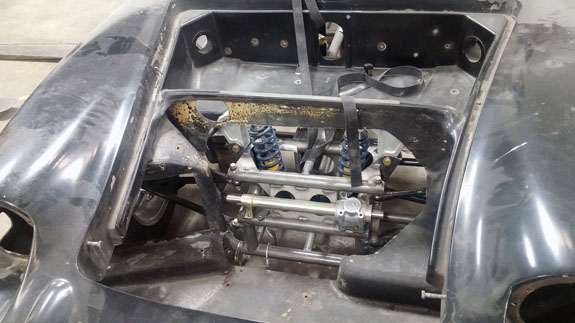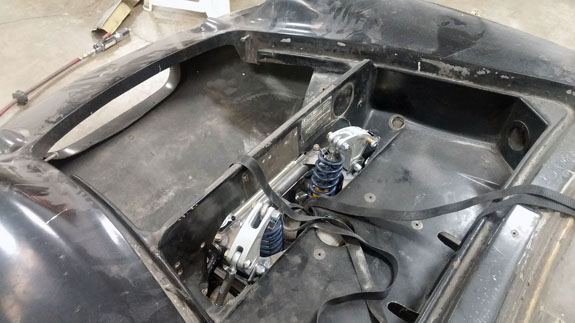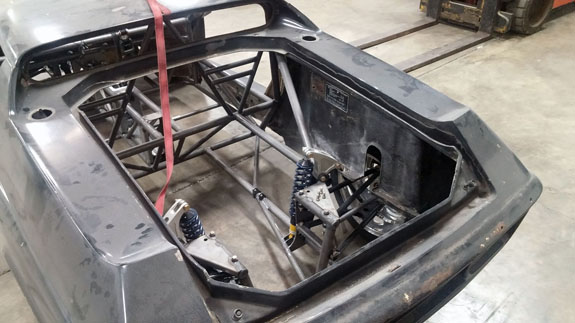 The whole thing as-pictured weighs 637 lbs. This means we're on track for our target of 1,300-1,400 when complete. With 250+hp it'll be a blast and exactly the Europa I envisioned back in '91. So only 26+ years to finally achieve that particular dream, but better late than never :)
Here's a comparison of original chassis and mine: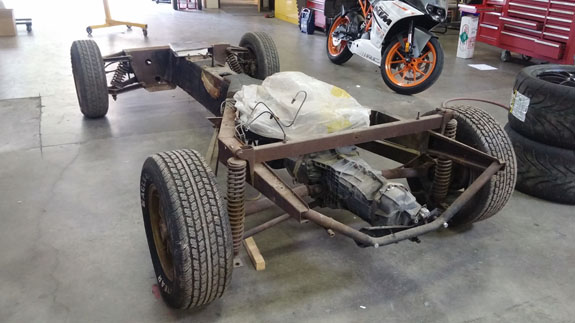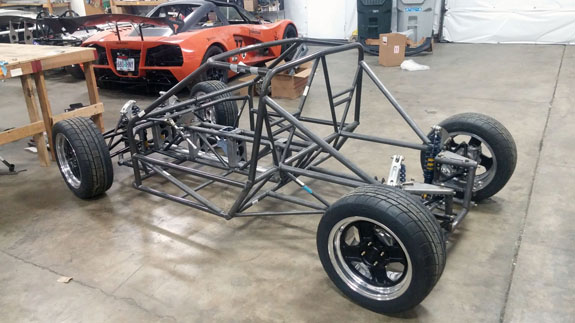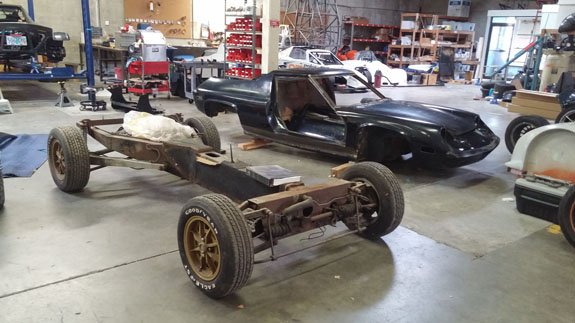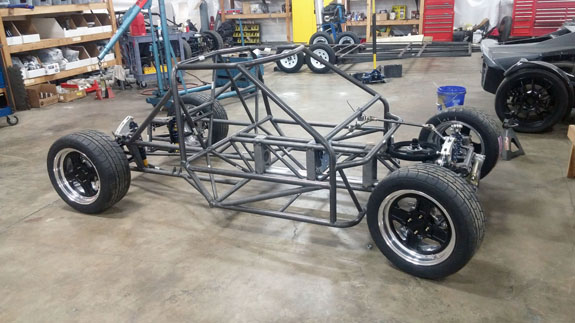 In the meantime the engine is being worked on by Rothsport here in town, so all is moving forward.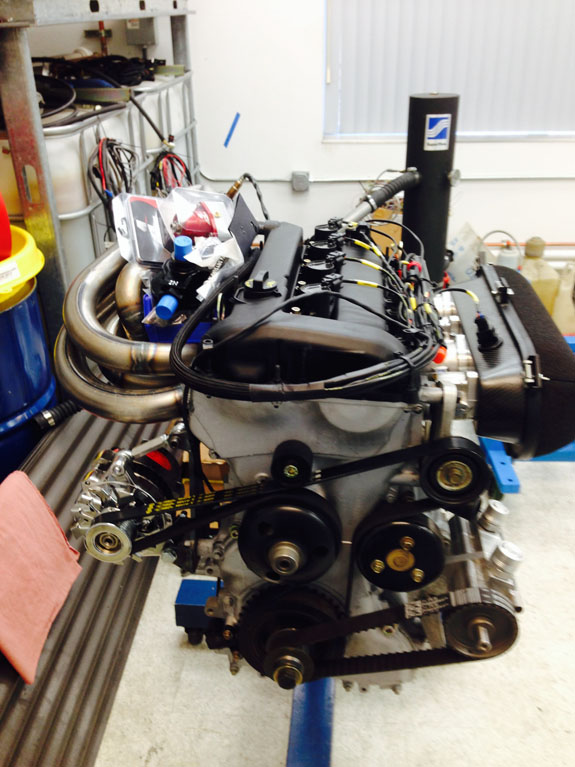 ---
Site Sponsors and Links:

- CMS Lap Timer - Advanced Track Timer App With Video Integration

Tire Rack - Tires, Wheels (use link when buying wheels/tires to support this site)
---