Palatov D47
(1974 Europa TC Chassis Redesign)
Wheelbase: 92"
Length: 158"
Width: 63"
Height: 42"
Weight: ~1,400lb
Seats: 2
Engine: Ford Duratec
Gearbox: Porsche G50
Drivetrain: RWD
Construction: Chromoly steel tube space frame, fully independent pushrod suspension F/R.
Wheels/Tires: 13x8, 225/45-13
The D47 (named after Europa-derived Lotus 47) is the first in a series of streetable replicas of classic lightweight cars that utilize Palatov chassis technology and patent-pending suspension geometry. The goal is to take the proven track performance of the lightweight D1/D4 chassis platform and adapt it to street applications that could be used as a daily driver while still retaining the exceptional ride and handling. Original or replica body panels and glazing will be used on top of custom chromoly structure that meets SCCA safety requirements. Other models we're considering are classic Mini, classic Fiat 500, Bugeye Sprite, Beetle, Lotus 23, and Bugatti 35. Contact me if you're interested in one of these.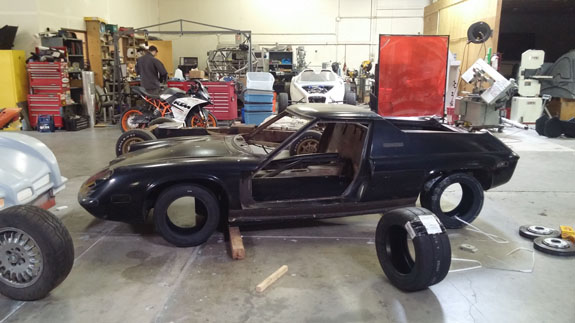 ---