---
05/27/17 Crazy day and a half. Lots of parts. Lots of systems. Lots of tasks. It continues to amaze me just how much goes into a car. Especially one like this. It is actually the most powerful car we've made yet and the first D2 to roughly match the D1 in power/weight.
The fuel pump definitely made all the difference, which makes sense. It's actually fun to see correlation of theory and practice, and it's another bit of practical knowledge gained. After a few expert changes by Jason at Portland Speed Industries, the results are 674 horsepower at the wheels. On pump gas. This translates to about 800 hp at the crank. We were only shooting for 700 so all is well. Ultimate test will be on the Mountain.
Then some work on the transient behavior, cleanup of a few lean spots and it's ready for track testing. Here's a quick video of some of the pulls. David arrived just in time to witness them.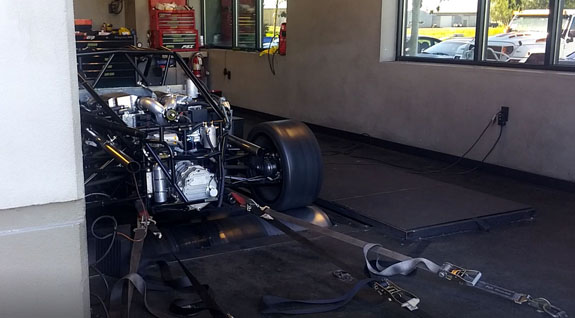 While setting corner weights without bodywork we saw total of around 1,900 lbs, it will be around 2,100 lbs with body on.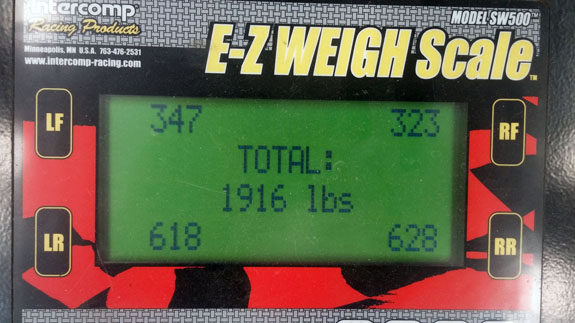 The chassis and the drivetrain are brand new, but this car gets to wear 'old' clothes - our prototype bodywork that was on last year's supercharged D2RS. That chassis will get many updates and all-new coupe body, interior, HVAC, etc. With the body on and last year's vinyl still on it, the car looks the same. But it's only in appearance.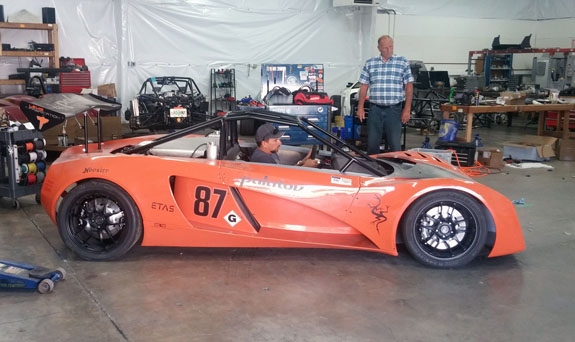 We are always pushing to improve what we do and learn. This car represents a multitude of significant steps forward, which wll be incorporated in all our future builds. The front wing is one of those things. It was designed some time ago, and skins were made a while back as well, but we hadn't put one together until now. Maika got to practice his composites skills.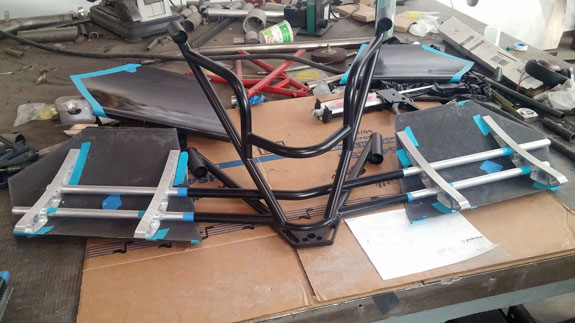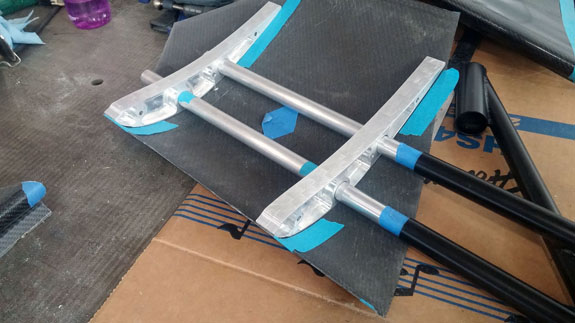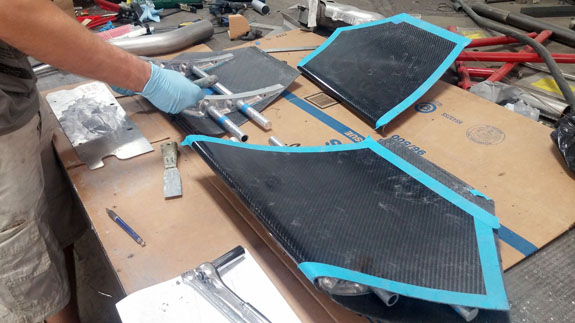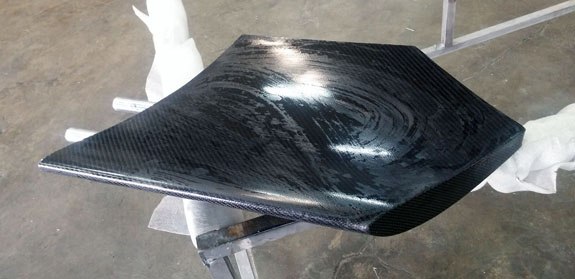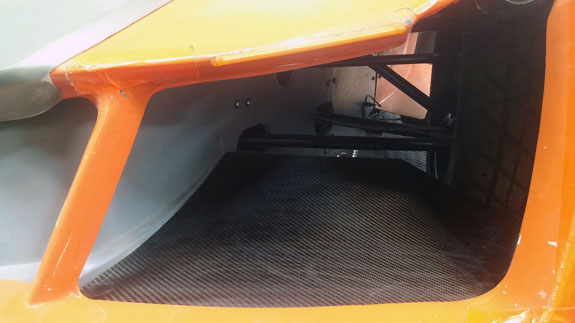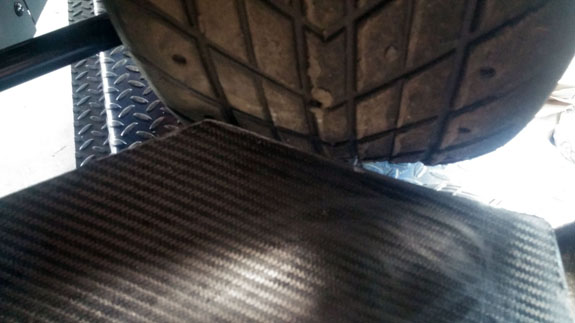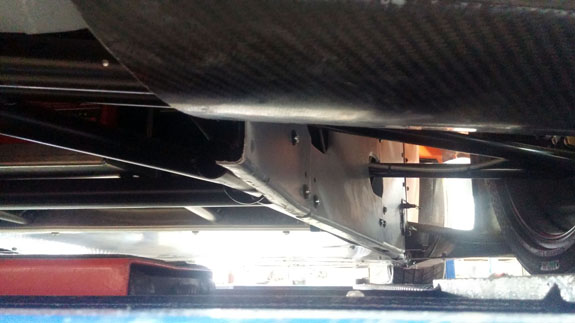 After working out a few installation details, the fit is good and the tire clearance with wheels turned is adequate. Rear wing mount was updated as well. And Mark finished the floor updates.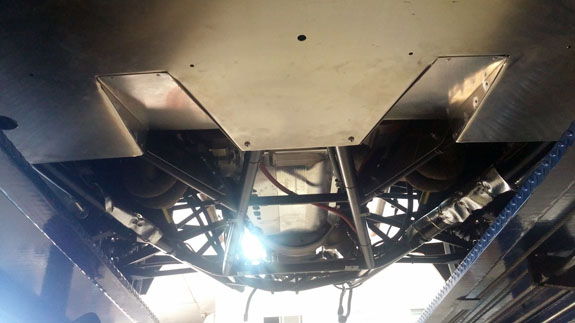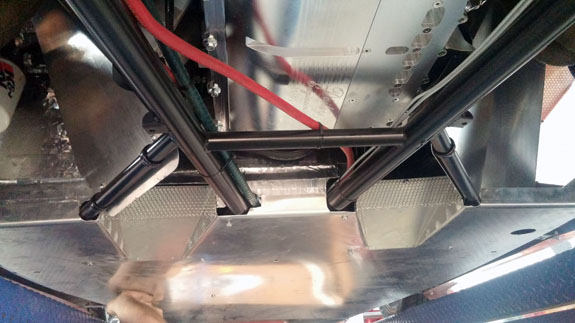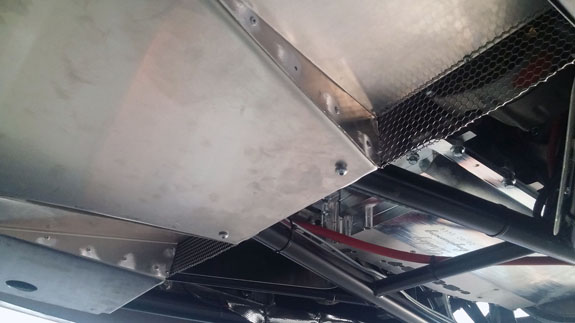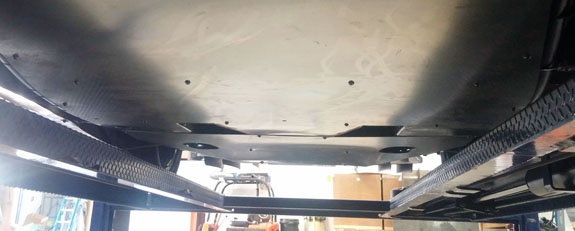 That's a number of parts designed, material procured, machining, bonding, cutting, bending, trimming and installation done, all in the space of less than a day. Nothing like a deadline to push things forward. Tristan and Jay stayed late putting everything together.
David was already on the road to Portland when I texted him that we finally started the car. By the time he arrived we were finishing up the second dyno session having replaced fuel pump and a few other things, and the following day we were at ORP track testing.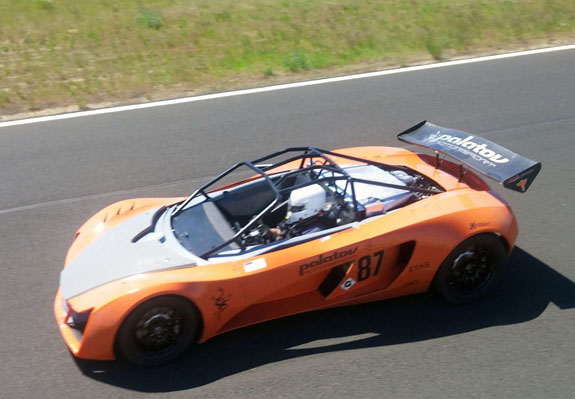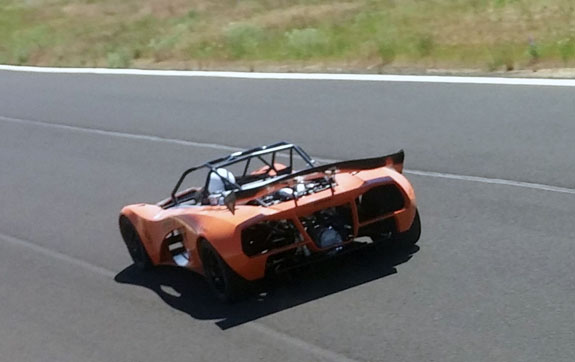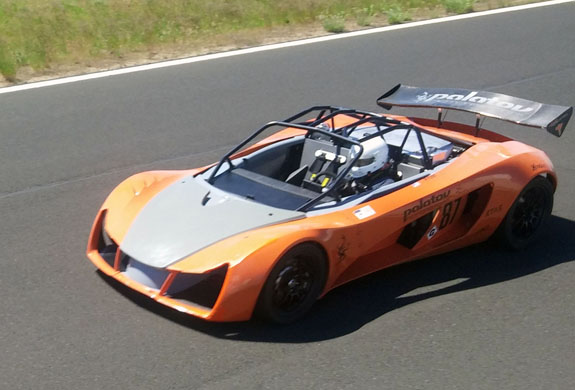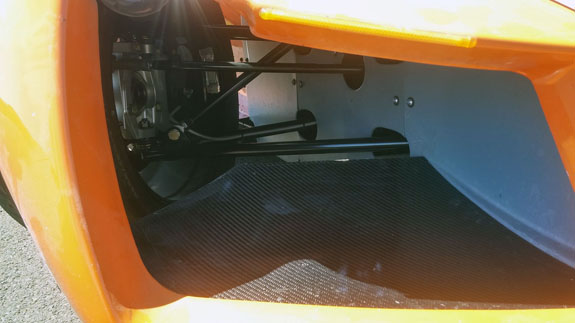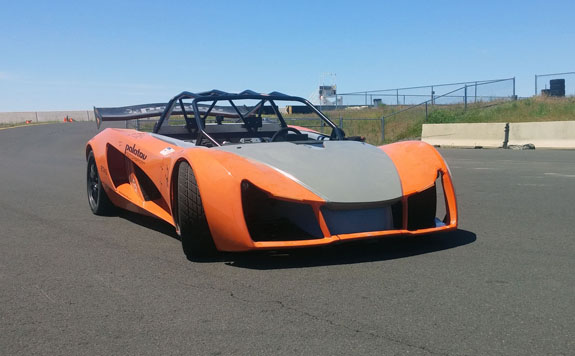 The day went well all in all although there are still some things to sort out before it's ready to go up the Mountain in testing. We have 5 days to do that. After the day was done David continued on to Colorado with the car, while we headed back with a task list. It's encouraging so far.
Thursday we also picked up Rodney's engine in Seattle and will be installing it in his D1PPS shortly. That car has to get sorted for the race as well, although we have a few more days since Rodney isn't doing the early testing this year.
One example of random challenges - M drove the van to Seattle to pick up the motor (and drop off the turbo Hayabusa engine that's going into the D4 we're finishing up). While there she visited family for a couple hours, parking the van on a residential side street. When she came back to it, there was what appears to be a bullet hole in the side window. Why or how is unknown. Fortunately she wasn't in the van at the time and nothing was taken. Could have been much worse. But it's just another thing to deal with now.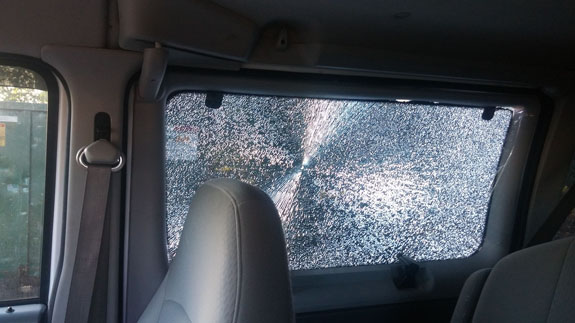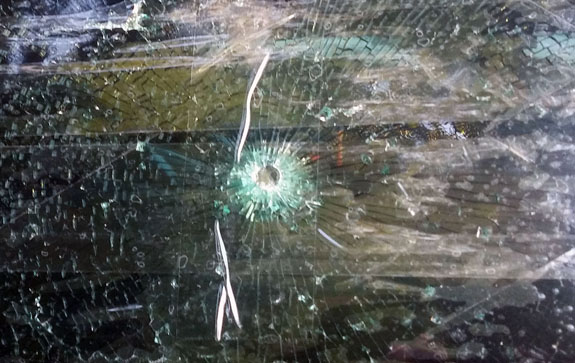 It'll get replaced shortly, for now it's held together by tint film and packaging tape.
Anyway, one major thing done, but so much more to do still. Next few weeks will be very eventful. Stay tuned.
---
Site Sponsors and Links:

- CMS Lap Timer - Advanced Track Timer App With Video Integration

Tire Rack - Tires, Wheels (use link when buying wheels/tires to support this site)
---